THE NFT CRYPTO ART
of
JOHN BURNETT

Hello, NFT Crypto Art lovers! My name is John "TheWingless" Burnett, an award-winning Art Director in the video game and entertainment sphere for over 20 years. I've worked on games, apps, websites, fine art, mentorships – and now, I've expanded into NFT Crypto Art & Blockchain Collectables!
I have several beautiful NFT Crypto Art Collectables on sale in many Blockchain Marketplaces. Lovingly hand-crafted by an award-winning video game artist, these Collectables are rarefied and designed to be invested and traded.
If you have Ethereum to spare, I'd love for you to peruse my work of NFT Crypto Art. Want a custom design or an entire campaign? Use the email form below and let's get in contact. Charity for gas prices is always welcome and adored, too!
NFT GALLERY
Take a look at Chicago's best new NFT blockchain artist and his ecclecic selection of award-winning crypto art. There are more pieces than are represented in each collection, so check out their marketplaces on Opensea and Rarible.
CRYPTO ASCENDANT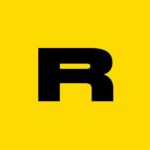 Newly Minted and available on Rarible!
A Collectable, rarified series of gorgeous abstract metallic starships called Crypto Ascendant. Each ornate vessel is hand-crafted with a mix of antique Renaissance Caravaggism and modern graphic design to create depth and material through simple tricks of light.
Each ship is a demi-NFT at 640×640 pixels. There are three variations of ever ship: a core Silver Edition in quantities of 10, a Gold Edition in quantities of 3, and a version exclusive to my beloved Whales, the exclusive Xenodeus Edition. Gold Editions feature a hypnotic 4 frames of animation – and the Xenodeus is a stunning 6 looping frames of animation.
NFT Marketplace: Rarible
NFT Contract: ERC-1155
---
Pieces:
5 (3 Editions apiece, totaling 15)
Details:
Gold Edition – 4 frame .gif
1ST WORLDS
–
Imagine modeling entire worlds… from the inside… in Virtual Reality. That is the oh-so-cool reality of 1st Worlds, a collection of 3D modeled environments, landscapes and micro-Worlds built in Google Tilt Brush; a 3D modeling program entirely based in Virtual Reality.
Core Editions have beautiful 4k videos of my imagineered Worlds. Atrus Editions come with a 360 3D video you can view with your Virtual Reality headset.
NFT Marketplace: Opensea
NFT Contract: ERC-721
–
Number of Pieces: 3
Rarefication: Core and Atrus Editions
Quantities: Core (3), Atrus (1)
Details: Core Edition – 4K Video
Atrus Edition – 4K Video and .tilt file
THE NEW GODS OF CRYPTO

The Old Gods of Finance are dead, and their thrones are left empty and wanting. It's time for newer, stronger, stranger Gods… The New Gods of Crypto!
The New Gods of Crypto straddles the line between video game art, the macabre and the revolutionary. Each pixelized God is stunningly realized in 4 frames of hand-keyed animation – emblazoned with its own unique crypto-centric engraving. There are core Editions for every Crypto God, and one Whale'd Golden Edition available at a time.
NFT Marketplace: Opensea
NFT Contract: ERC-721
–
Pieces: 5
Rarefication: Core and Gold Editions
Quantities: Core (3), Gold (1)
Details: Core Edition – 4 frame .gif
Gold Edition – 4 frame .gif
THE NEW FORGE

The New Forge is an AI-assisted Fantasy Name Generator Tool that has been serving the creative community for nearly 20 years. My desktop app allows you to make amazing Fantasy names for items, enemies, landscapes – anything! Our globally-recognized craftsmanship is now available as ultra-rarefied NFTs .
Each Namescape is lovingly designed in either Core Editions or incredibly lush Golden Editions, complete with our beautiful animating Coat of Arms.
NFT Marketplace: Opensea
NFT Contract: ERC-721
–
Number of Pieces: 16
Rarefication: Core and Gold Editions
Quantities: Core (12), Gold (4)
Details: Core Edition – 5 second .mp4
Gold Edition – 5 second .mp4
FAQ
Q: I'd just like to leave some Ethereum for you to help with Gas Prices
A: Wonderful! I happily accept anonymous tips, but if you'd like me to know who you are, feel free to write to me and include your Address.
–
Q: What kind of NFTs are you making?
A: My Blockchain Art is designed from the ground up to be rarefied collectables like G.I. Joes or Magic The Gathering Cards. Some are exceptionally limited 1 of 1 editions. Some are complex ERC-1155 Contracts with multiple editions per NFT. But all are lovingly designed to be beloved heirlooms or valuable trade commodities.
–
Q: May I request a Bundle or even a Private Sale?
A: Absolutely! Use the email form above to contact me with what's on your mind.
Q: I don't have any Ethereum either! Is there some other way I can help?
A: Absolutely, word of mouth is the other currency I'm in desperate need of. Tweet, Instagram, Facebook, Linkedin, go nuts and help get the word out on the internet's best kept secret.
–
Q: I have a Crypto Project in the works and I'd like your help
A: I'm typically very busy, but I want to hear what you have to say. Write to me, and we'll see what we can do.
–
Q: I run a Crypto Art Marketplace in early access. Would you join my site?
A: Love to, although odds are I've already submitted my work to you! If not, write to me and we'll make something work.
–
Q: I don't even know what Crypto Art is!
A: You're not alone! Here's a quick primer while I try to write one of my own.