10 QUESTIONS A UI UX ART DIRECTOR ASKS BEFORE HIRING YOU
(FROM AN ART DIRECTOR)
10 QUESTIONS A UI UX ART DIRECTOR ASKS BEFORE HIRING YOU (FROM AN ART DIRECTOR)
GAME UI DESIGN CAREER GUIDANCE
SECOND EDITION
As an Art Director and remote 1-on-1 UI Mentor, I've seen almost a hundred portfolios from Designers I've had to either veto, approve or build up one piece at a time with a mentee. I honestly think Portfolio design is what spooks junior designers the most. When your application is passed over (as it must in your burgeoning career) – you'll never know if your portfolio was lacking any one piece, not enough information, too much information, or if the whole thing was just fine… and… that's life.
But what if you could have insider knowledge about the decision-making process a vanilla or videogame Art Director follows? Far better to make a strategy knowing your opponent's end goal then to construct in the blind.
To that end – in this Age of wanting to give back generously to students (and soon to be students?) I've made this cheat sheet on what questions I always ask myself (as both Art Director and Mentor) when I look at your work.
THE 10 QUESTIONS A UI UX ART DIRECTOR WOULD ASK...
AN ART DIRECTOR WOULD ASK...
IS MY FIRST IMPRESSION OF YOU A GOOD ONE?
Art Directors are powerful art-whisperers, able to unearth details about your skills and process the instant we see your work. In fact, we've likely made up our minds about your skill level by the time your portfolio loads!
No need for CVS receipt-long case studies. If you think about it, we're hiring you specifically for your UI UX Design work to speak for itself. If your Portfolio is unintuitive, cluttered, or blissfully unaware of its audience – no case study in the world will help you spin that! However, if like many mentees you are anxious about a very lean amount of text remember: in context, an Art Director will be looking at your work in earnest while you are present and explaining the work over a phone / Zoom meeting. Outside of that meeting, it's very likely your portfolio may be afforded only a glance or two.
Additionally, Art Directors can tell if your Portfolio has rich variety or just a bunch of filler. We also have very specific technical skills we need to talent scout for. If you're applying for a digital UI role, make sure you're not presenting a majority of print work. If all I see are UX wireframes, why would I risk putting you on the art-heavy game UI role? Oh, and mobile and console games are worlds apart; be sure you are applying with at least a few examples of your awed respect for the disparity.
AN ART DIRECTOR WOULD ASK...
WHAT AND WHERE ARE YOUR SKILLS?
Art Directors will look at your skill, abilities & Portfolio like people look at nutritional information on the back of a box of kale. Make things easier for them and for you: immediately show them that you solve their kinds of problems (or stop things from going too far if you don't have the expertise they require!).
If I'm hiring a web designer, I absolutely want to see WordPress or React immediately. If I'm making a game in Unreal and I only see Unity, I can't go any further with you. If you say you know Figma but I don't see any Figma designs… that could work… until your boss tasks you to present a fully animated and interactable Figma file to the entire team. Try not to be the first to discover there is no ceiling to imposter syndrome!
Fun fact, some students come to me only knowing Illustrator, an absolute no-no in game UI UX Design. The presumption that you know Photoshop is so innate that it's quite possible nobody would bring it up during the entire interview process. Imagine getting a job as a videogame UI Artist only to horrify your Team with your inability to even open a .psd – let alone enchant one.
AN ART DIRECTOR WOULD ASK...
IS THE WORK TONALLY APPROPRIATE?
It's tricky to describe, but an Art Director can tease out whether your style(s) would be congruent with the project slate. If a company lists a singular project you'll be working on, make sure the mood and tone of your work is a reasonably close fit.
If you're applying to make something similar to Fall Guys, but all your work looks like Silent Hill – I can't risk the project on the possibility you'll grow into it. If you've made lots of coder-facing apps that are ugly as sin, I can't be confident that you'll make my dispensary app beautifully user-centric just because you really want it this time.
This is why a broad variety of platforms, genres, and emotions are so important. Don't give Art Directors like me a moment of reflection to say, "None of this fits." At worst, give me a reason to say, "Well, they're pretty strong all-around…"
AN ART DIRECTOR WOULD ASK...
HOW MUCH OF THIS WORK IS YOURS?
Games and apps are huge undertakings, so it's common to be a singular, shiny gear in a grand mechanism. But if I removed your gear, would anything shutter to a stop? How do I know what proportion of the work is yours versus the team's?
Art Directors are used to applicants presenting panoramic screenshots with their contribution really only being only a pixel or two. Instead, showcase your design process: UX wireframes, concepts, storyboards, anything that shows your part of the project was done with thoughtfulness and grace. Presenting video game UX design is predominantly about how the sausage is made.
Always include a standalone sentence that lists your duties on the project (Conceptualization, wireframing, iconography, art asset creation, integration [Unity, Unreal], etc. etc.). Explicitly state your Herculean feats & labors because, once again, we Art Director are trying to fill a role for long-term growth.
AN ART DIRECTOR WOULD ASK...
ARE YOU STRIVING TO BE A BETTER UI ARTIST?
Art Directors are not hiring you to simply fill an empty seat, they're building a team that (hopefully) will stand the test of time. It looks bad on everyone's record to have non-contract UI Artists consistently leave as though they were. We have to build something enduring and harmonious. That begins with the energy and attitude of the UI Artist.
While fluff is very easy to detect in a Portfolio, you should never shy away from presenting related extra-curricular projects, activities and hobbies. Are you an indie developer on the side? Showcase that Polymath initiative. Make some pretty decent cosplay? That shows passion (and a breed of shameless courage that definitely counts). Blog on Medium? That shows an academic interest. In all these examples – the Art Director knows you will be passionate enough to "self-govern" and flourish within the company on your own momentum.
Mentorships and bootcamps are particularly attractive to Art Directors and video game Studios. Mentorships show drive and discipline – as well as accelerated growth in a short amount of time. If you do take a Mentorship, online class or bootcamp, make sure that is presented in your resume and portfolio. That time was precious, the growth was real, and at the very least, that was your money – might as well get the most out it!
AN ART DIRECTOR WOULD ASK...
ARE YOUR UI UX PORTFOLIO PIECES IMAGINARY?
The challenge for all junior UX designers is how to showcase professional work when you've never been a professional before. This isn't an impediment, and junior-level roles obviously skirt this issue, but it is still definitely noticeable.
Very few Art Directors are going to Google the projects you're showing, since we're not here to authenticate the project (probably don't have the time or interest anyway!) – we're here to quickly vet your craftsmanship. Fake work has the disadvantage of existing in a vacuum – raising quite a few uncomfortable questions of realism like, "Yeah but how would this actually work…" and "So how do you navigate to this screen?" You'll have to work doubly-hard to catch engineering mistakes that are easy to miss in a mockup.
Yes, a real project showing real skills functioning in the real world is the ideal. But fake projects still demonstrate your skill, and the whole point of a portfolio is to get you better work than what you have at present. Practice and passion will never be detriments… so long as the work represents your best *now*. Update your portfolio when you feel you've made significant growth, or when you have a new piece that shores up an obvious weakness (no sci fi, no mobile, no kid-friendly, etc.)
AN ART DIRECTOR WOULD ASK...
DOES YOUR PORTFOLIO SHOW VARIETY?
Art Directors will fast-track you because you have something hauntingly similar to what they're working on now, or you're a strong generalist. You'll rarely luck out on the former, but you can always build towards the latter.


Don't be ashamed of a little eclectic, unrelated work, so long as it sets a high quality bar. In fact, a variety of work at a high level of craft counts for much more than a competent portfolio with a hyper-narrow focus. We want a Shapeshifter – show us how well you fit the shape of your containers.


Game Art Directors in particular are very interested in the technological breadth of your work. PC, console, mobile, web, video, HTML5, Unity, Unreal. Each platform and tool presents unique challenges – meeting all those challenges head-on shows me you belong in mobile infantry (which made me the man I am today!).
AN ART DIRECTOR WOULD ASK...
ARE YOU A BAD UX DESIGNER?
Don't let your work highlight rancidly terrible UX. Are you showcasing ridiculous navigation, are your systems painting Coders into a corner, did you make a bad Designer's idea even worse? Do not make pretty, broken things.


If you had nothing to do with the UX and you think it's groin-grabbingly bad, dear God, say so! Label it "Client's Wireframe", "Original Client Supplied Draft", "Inherited Concept and Design (slated for obsolescence)" anything that says, "Oh Hell No! I had nothing to do with this!"


Remember: app and web-centric Art Directors will have eagle eyes for UX flaws, poor navigation and erstwhile bad designs. Game Art Directors, on the whole, tend to have UI UX in their blind spot.
AN ART DIRECTOR WOULD ASK...
ARE YOU A BAD UI ARTIST?
For vanilla app & web design, you can get away with not being a particularly gifted UI Artist. If you specialize in game UX, you might able to work in greyscale boxes your entire career. But in videogame UI & UX Design, you'll definitely need to show a Journeyman competency with Photoshop.


For a video game interface, you'll want to demonstrate Artistry – aka – using very little to great effect. Simple shapes, line, gradients and typography can build you an empire – especially when technical bumps shatter more elaborate UX game designs.


Are you detail oriented? Ornamentation, fine pixel perfection, squeezing faster times out of tedious techniques – these are also the hallmark of the good Artist. For example… a *really* detailed Artist would have realized by now that there are only 9 questions here, not 10!
WANT TO BECOME A UI ARTIST IN THE VIDEO GAME INDUSTRY? TAKE MY 1 ON 1 GAME UI DESIGN COURSE AND LEARN FROM A REAL ART DIRECTOR REMOTELY!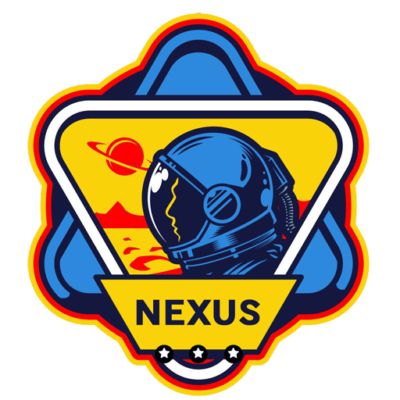 THE GAME UI UX DESIGN NEXUS
Hey there! I'm the guy that wrote this Blog. In addition to giving away lots of free insider information about being a game UI Artist – I also run a 1-on-1 Mentorship program that teaches you how to break into the game Industry through UI Art and UX Design. With my game UI Design course, everything is bespoke: the projects, the pacing, and the potential. If you're tired of trying all on your own – or finally want to take control of your future, check out my remote UI Design course. Monthly and hourly consults available!
A random sampling you might also enjoy: