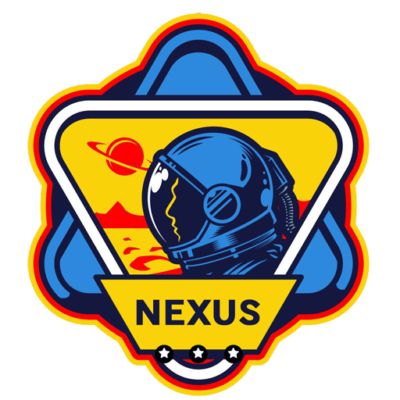 THE GAME UI UX DESIGN NEXUS
BECOME A VIDEO GAME UI ARTIST IN THIS REMOTE 1-ON-1 MENTORSHIP PROGRAM!
LEARN FROM AN AWARD-WINNING UI ART DIRECTOR. PREVIOUSLY @ MIDWAY GAMES, ELECTRONIC ARTS, ID SOFTWARE & MORE!
LEARN VIDEO GAME UI / UX DESIGN FROM A VETERAN ART DIRECTOR AND GAIN THE REALWORLD EXPERIENCE YOU NEED!

"He made every video call a wonderful and enthusiastic place to learn"
-Kaitlan R.
"I made more progress in a couple of months than I thought was possible…"
-Ajai R.
"He helped me jumpstart into UX design […] I cannot recommend Burnett enough."
-Devin W.
"I can definitely recommend John Burnett, future UI mentees do not miss out!"
-Janin P.
Welcome to The Nexus – One of the world's only game UI UX Design Bootcamp Mentorship Programs that teaches you the skills to break into the game industry as a UI/UX designer. Your instructor is John "The Wingless" Burnett – renowned Senior Artist and Art Director with almost 20 years of experience in both AAA studios and indie startups. Our Program has served dozens of the Industry's next generation of artists with payment options for all walks of life. So, keep scrolling and get ready to embark on the adventure of a lifetime!

While I absolutely love mentoring, I'm also a working AAA Game Developer with limited free time.
There are only 5 slots in the Mentorship, slots fill fast and once at capacity, I can't take any more Mentees!

Bronte

Minahil

Alex

Jose

Andrea
I AM CURRENTLY AT MAX CAPACITY!
Please sign up on my Waiting List further below. The earliest opening will be in Late June. There are currently 10-15 Students on the Waiting List.
WHAT IS A UI DESIGN BOOTCAMP?
A Design Bootcamp is an intensive, over-the-shoulder training course led by a Design expert in their field. We'll learn practical lessons powered by Miro to make stunning Portfolio pieces and learn years of experience in months! Your Instructor is a  veteran game Art Director with nearly 20 years of experience and almost 4 years of Mentorship success. Don't daydream or flounder aimlessly, learn from the best!
WHO IS MY MENTOR?
Your instructor is award-winning Art Director and Senior UI Artist John "The Wingless" Burnett. He has nearly 20 years of experience in AAA studios (Activision, EA, Id Software, Microsoft, Sega), Indies and Startups in the Games and Entertainment Industry. Your Mentor John Burnett is also a formally trained Renaissance man with a Masters in Fine Arts in Graphic Design.
HOW CAN I START TODAY?
1.) If I'm not at capacity, use my Calendly Link anywhere on the site for a FREE Google Meet interview with me
2.) I'll walk you through the Program, answer any questions and we'll see if we're a great fit. If we are–
3.) You'll receive a Paypal Invoice. Once paid, you're all set for 6 weeks of hyper-accelerated growth in a safe, inspiring environment!
THE UI DESIGN SKILLS YOU'LL LEARN IN THE
THE GAME UI UX DESIGN NEXUS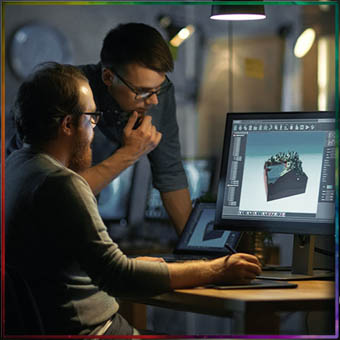 PORTFOLIOS
Get into Round 2! No more rejection letters, build your Portfolio for Art Directors by an Art Director and eclipse the competition.
CONCEPTING
Talk Production Talk. Speak a Game Studio's language: learn moodboarding, team communication & game project planning.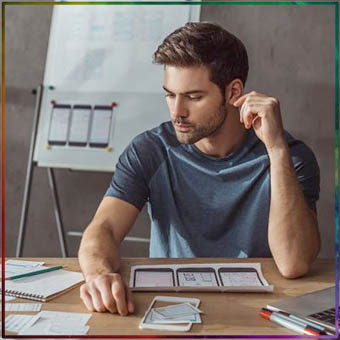 UX WIREFRAMES
Learn Industry-standard Game UX Wireframes. Produce clean, detailed videogame-specific wireframes that nobody else is teaching.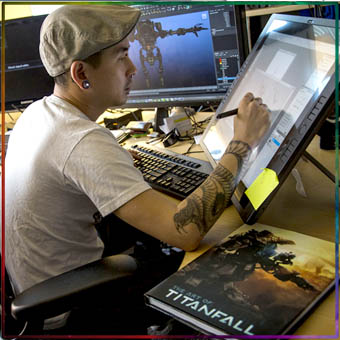 UI ARTWORK
Craft gorgeous Interface Artwork. Be an artistic apex predator with over-the-shoulder guidance on how to make modern game art for all styles.
INTERVIEW PREP
Gain the Unfair Advantage. Know the moment-to-moment beats of the Interview process. Practice with a real Director. Get that call back!
INDUSTRY SECRETS
Start your Career with Confidence. Gain vital work experience in a safe and inspiring environment (check John's recommendations!)
COMPARE OTHER BOOTCAMPS TO
THE GAME UI UX DESIGN NEXUS
The Nexus is the best, cheapest option for an aspiring Game Developer of any of the equivalent design schools by an incredible margin. Our living expertise in the AAA Industry combined with an insightful, charming (did we mention John is really really funny?) personality creates an environment where you truly feel inspired to create. Don't believe us? The numbers don't lie:
| | Game UI & UX | 1:1 Mentoring | Executive-level Game Mentorship | Real world Projects | Real world Game Projects | Game Wireframing | Price (by package) |
| --- | --- | --- | --- | --- | --- | --- | --- |
| The Nexus | ✓ | ✓ | ✓ | ✓ | ✓ | ✓ | 1,599.99 |
| Career Foundry | ✕ | ✓ | ✕ | ✕ | ✕ | ✕ | $6,555! |
| Springboard | ✕ | ✓ | ✕ | ✓ | ✕ | ✕ | $10,000! |
| Thinkful | ✕ | ✓ | ✕ | ✕ | ✕ | ✕ | $12,150! |
| General Assembly | ✕ | ✕ | ✕ | ✓ | ✕ | ✕ | $14,500! |
price comparison is based on the lowest-cost offered mentorship package from each organization. 
WHAT ALUMNI SAY ABOUT
THE GAME UI UX DESIGN NEXUS
"John is hands down the best mentor I've ever had the pleasure of learning from. From his expertise in game design and UX to his amazing and upbeat demeanor and personality, he made every video call a wonderful and enthusiastic place to learn. […] If you want to break into the video game UX industry I would recommend no other."
-Kaitlan R., Mentee
Console / RPG focus
"I would recommend John's mentorship without hesitation! I made more progress in a couple of months than I thought was possible, and had a great time in the process. John is really invested in meeting you where you are and pushing you to reach the next level. If you want to build the skills to get into videogame UI/UX, there's no better teacher."
– Ajai R., Mentee
Console & Mobile / Tactics focus
"John Burnett has amazing expertise and knowledge about UX design, especially in the gaming industry. He helped me jumpstart into UX design and his critiques definitely helped me out. I cannot recommend Burnett enough as he was an amazing mentor. If you are having trouble getting started in UX design and need direction, John Burnett is the one to go towards."
– Devin W., Mentee
Mobile / FPS focus
"John is an incredible mentor. He makes UI Design more interesting than what it already is. He explains the "whats" and "whys" of bad and good design so seamlessly which provokes me to learn more. I definitely recommend him, future mentees won't miss out!"
– Janin P., Mentee
Broad focus
"It seemed too good to be true, but let me tell you, it has exceeded any and all expectations. John is a fantastic mentor, very enthusiastic, supportive and patient. […] It is the highlight of my week and that's why I extended the program! Can't recommend John and the mentorship enough!!!"
– Bronte B., Mentee
Console & Mobile / Sports & FPS focus
"[…] While he has a wealth of technical knowledge, John is the furthest thing from a stuffy academic. He is brimming with enthusiasm for the work and for his mentees. He knows how to both nurture and challenge artists. He is a great mentor who anyone would be lucky to work with and learn from."
– Dave P., Mentee
Console / RPG focus
ABOUT YOUR VIDEOGAME UI UX DESIGN MENTOR
20 YEAR INDUSTRY VET - OVER 50 PUBLISHED TITLES - 30+ SUCCESSFUL STUDENTS - PRETTY FUNNY
JOHN BURNETT

–
Hello, you talented future of the game development world! I'm John "The Wingless" Burnett, a 20 year Senior UI Artist and UX Art Director in the video game and entertainment industry. I've been mentoring internationally since the 2020 Lockdowns, creating incredible learning safe-spaces where your true creative talent can be brought to bear. With me, you'll learn more in 6 weeks than you will with years floundering aimlessly on your own. But where are my manners…
I've worked some of the most powerful names in games as an in-house artist (Midway, Electronic Arts, id Software, Glu Mobile) and I've consulted with even more AAA studios with my own firm (Activision, Comcast, Microsoft, Sega). I've also worked with more indies, startups, and mom & pop studios than I can count – as well as my own innumerable personal projects.
I live in Chicago (central timezone) with my beautiful family and love games, AI, VR, and really anything related to blending Renaissance talents with bleeding-edge tech.
HOW TO REGISTER FOR
THE GAME UI UX DESIGN NEXUS

Use my Calendly Link to set up a FREE 30 minute interview. The registration includes a breezy questionnaire to gain a sense of your ambitions and skills (or just how rough it's been out there!).
If we're a great fit, we'll talk about start times, dates and any other tailor-made needs you'd like tended to. It's your Mentorship, customize it however you want!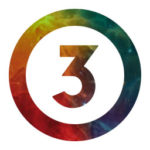 You'll receive a Paypal Invoice before classes begin. Please pay at your earliest convenience, and then we're off to the races with 6 weeks of intensive (and fun!) training!
THE NEXUS GAME UI UX MENTORSHIP PROGRAM
MEETS FOR *AT LEAST* ONE HOUR EVERY WEEK
6 WEEKS TOTAL
The Nexus Mentorship Program – $1599.99 USD.
–
Our Program has been running strong since the 2020 lockdowns and has served dozens of the Industry's next generation of UI UX Designers. The Nexus Program's form-fitting curriculum will hyper-accelerate your growth, transform your portfolio, and gift you the confidence to triumph in every interview!
–
You'll learn:
Project Concepting – how to prep and strategize a million-dollar game project
UI UX Game Wireframing – Wireframing that is specific to game design, a world apart from app or web wireframing
UI Art & Design – Become a Photoshop wizard with over-the-shoulder guidance and direction
Resume & Portfolio Upgrades – work with the professional that makes or breaks Interviews and get the call backs
Industry Secrets – How do you look for jobs? Apply directly? Linkedin Frames? Learn everything you were afraid to ask!
Tailor Made – add any other subjects or interests you'd like. It's your class, make it your own!
I AM CURRENTLY AT MAX CAPACITY!
Please sign up on my Waiting List below and I will contact you once one of my students has finished their Session!
EASY PAYMENT PLANS!
We'll work with your budget! The Nexus program boasts multiple payment plans to suit your lifestyle! (all prices listed in USD)
Pay all at once: 5% Discount! – $1519.99, SAVE NEARLY $80!
Half Payment Plan: 50% ($799.99) upfront, 50% ($799.99) after week 3
SAVE MONEY WHEN YOU STAY LONGER!
Earn a huge Discount the longer you are with me, and the discount improves with each consecutive or non-consecutive Session you take!
2nd 6-week Session – 25% Discount ($1199.99)
3rd 6-week Session – 33% Discount ($999.99)
4th 6-week Session and beyond –  50% MAX Discount! ($799.99)
I AM CURRENTLY AT MAX CAPACITY!
Please sign up on my Waiting List below and I will contact you once one of my students has finished their Session!
FREQUENTLY ASKED QUESTIONS
Q: What if I'm not satisfied with the program
A: The Nexus Program has a strict no refund policy. I always strive to provide top-tier education and an incredible environment for my students – but learning and creativity are subjective. Students sign up for months in advance and I'm also a working professional that places emphasis on life over work. The no refund policy is in place to assure time commitment, not to raise hairs about some kind of long-con. Please do refer to my LinkedIn for references and testimonials!
Q: What if I can't pay the Half Payment Plan for some unforeseen reason?
A: No worries, if you cannot make payment, Class are on hold indefinitely until payment is received. No debtors and no debt collectors here. You can come back any time you have the funds again. That said, your time and day may be forfeit to any other student who wants it!
Q: I see references to The UX Spacecamp, what's that?
A: That was the old name of this program. As it turns out, the term Spacecamp is VERY trademarked! So please pardon my dust as I find every little instance of the phrase and replace it with the much more legal and SEO-compliant Game UI UX Design Nexus, which will go through more name changes, I have no doubt. But it's all the same Program.
Q: Is this associated with any other mentorship programs or institutions?
A: Nope! This is my own personal UI & UX Mentorship program – though some of its practices, policies and structure is based around my time Mentoring for the design bootcamps at RookieUp and The Interaction Design Foundation. My program is also the only video game UI & UX mentorship around as near as I can tell.
Q: What if I want to commit to a longer period of time, like 12 or 18 weeks?
A: With the Loyalty Program here, the longer you stay with me, the cheaper classes become. You'll have to recommit after every session, as the price drops significantly with each consecutive session (25%, 33% and 50% respectively). If you want a longer engagement, just let me know beforehand, but the price is structured around 6-week blocks.
Q: Are you associated with any other mentorship group like ADP, Springboard, uDemy, etc?
A: No, I am my own independent and unique entity – and as near as I can figure, one of the world's only UI UX game design bootcamps. Certainly the only one that boasts this level of care, commitment, and comfort.
Q: Are you available on the weekends?
A: Not officially, no. Under extreme circumstances or if you catch me in a pretty good mood will I bend this rule. But as a general rule: weekdays only. If this rule is broken, it may be reflected in an increase in costs (I like my Weekends too!)
Q: Can I see some of your work?
A: This website, thewingless.com, serves as my personal talent showcase where you can see all of my personal work. Here is a mini work-portfolio of work while I redesign my work portfolio for 2021 (the old one imploded. Long story!).
FREE BLOGS, GUIDES, AND UI UX DESIGN CRASH-COURSES
I AM CURRENTLY AT MAX CAPACITY! Please sign up on my Waiting List below and I will contact you once one of my students has finished their Session
GOOGLE SEARCH STRINGS FOR UX UI DESIGN STUDENTS, MENTEES, AND SPONSORSHIP OPPORTUNITIES
UI
"UI"
Keyword "UI"
Content Marketing "UI"
SEO "UI"
SEO UI
SEO + UI-
Mobile SEO "UI"
startup "UI"
social media marketing "UI"
business "UI"
Technology + "UI"
Technology "UI"
technology blog "UI"
app development "UI"
Marketing "UI"-
Digital Marketing "UI"
Online marketing "UI"
Statistics "UI"
Web Design "UI"
Unreal "UI"
Unity "UI"
Gamemaker "UI"
Game maker "UI"
Gamemaker2 "UI"
Game maker2 "UI"
Portfolio "UI"
Guides "UI"
Tips "UI"
Game "UI"
Game Design "UI"
Video Game "UI"
Videogame "UI"
Console "UI"
PC "UI"
Mobile Gaming "UI"
Game design
Player engagement
User interface
User experience
Game development
Level design
Game mechanics
Gamification
Mobile game design
Game optimization
User retention
Game analytics
Game monetization
Game UI design
Game UX design
User interface design
Interactive design
Game marketing
In-game purchases
Gaming trends
UX
"UX"
Keyword "UX"
Content Marketing "UX"
SEO "UX"
SEO UX
SEO + UX-
Mobile SEO "UX"
startup "UX"
social media marketing "UX"
business "UX"
Technology + "UX"
Technology "UX"
technology blog "UX"
app development "UX"
Marketing "UX"-
Digital Marketing "UX"
Online marketing "UX"
Statistics "UX"
Web Design "UX"
Unreal "UX"
Unity "UX"
Gamemaker "UX"
Game maker "UX"
Gamemaker2 "UX"
Game maker2 "UX"
Portfolio "UX"
Guides "UX"
Tips "UX"
Game "UX"
Game Design "UX"
Video Game "UX"
Videogame "UX"
Console "UX"
PC "UX"
Mobile Gaming "UX"
User experience design
User interface design
Human-computer interaction
Information architecture
Interaction design
Wireframing
Prototyping
Usability testing
User research
Visual design
Responsive design
Mobile design
Web design
Product design
Design thinking
Design systems
Front-end development
Sketch
Adobe Creative Suite
Agile development.
Game UI UX Design Course
"Game UI UX Design Course"
Keyword "Game UI UX Design Course"
Content Marketing "Game UI UX Design Course"
SEO "Game UI UX Design Course"
SEO Game UI UX Design Course
SEO + Game UI UX Design Course-
Mobile SEO "Game UI UX Design Course"
startup "Game UI UX Design Course"
social media marketing "Game UI UX Design Course"
business "Game UI UX Design Course"
Technology + "Game UI UX Design Course"
Technology "Game UI UX Design Course"
technology blog "Game UI UX Design Course"
app development "Game UI UX Design Course"
Marketing "Game UI UX Design Course"-
Digital Marketing "Game UI UX Design Course"
Online marketing "Game UI UX Design Course"
Statistics "Game UI UX Design Course"
Web Design "Game UI UX Design Course"
Unreal "Game UI UX Design Course"
Unity "Game UI UX Design Course"
Gamemaker "Game UI UX Design Course"
Game maker "Game UI UX Design Course"
Gamemaker2 "Game UI UX Design Course"
Game maker2 "Game UI UX Design Course"
Portfolio "Game UI UX Design Course"
Game UI UX Design Courses "Game UI UX Design Course"
Tips "Game UI UX Design Course"
Game "Game UI UX Design Course"
Game Design "Game UI UX Design Course"
Video Game "Game UI UX Design Course"
Videogame "Game UI UX Design Course"
Console "Game UI UX Design Course"
PC "Game UI UX Design Course"
Mobile Gaming "Game UI UX Design Course"