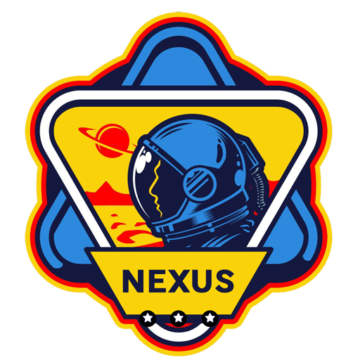 THE GAME UI UX DESIGN NEXUS
JOHN BURNETT'S 1-ON-1 REMOTE MENTORSHIP PROGRAM
FOR USER INTERFACE DESIGN & USER EXPERIENCE DESIGN IN VIDEO GAMES
THE SUMMER 2021 CONSORT IS NOW OPEN FOR REGISTRATION!
PRAISE FOR THE GAME UI UX DESIGN NEXUS
"He made every video call a wonderful and enthusiastic place to learn"
-Kaitlan R.
"I made more progress in a couple of months than I thought was possible…"
-Ajai R.
"He helped me jumpstart into UX design […] I cannot recommend Burnett enough."
-Devin W.
"I definitely recommend him, future mentees don't miss out!"
-Janin P.

Have you always wanted to break into the video game industry? Have a passion for Game Design, User Interface and User Experience Design? Tired of feeling adrift, jobless, with no idea how to get started ? Hello! I'm John "The Wingless" Burnett, an award-winning Art Director and 20-year Game Industry Veteran (Electronic Arts, Activision, id Software, Microsoft, King). Welcome to my remote 1-on-1 Mentorship Program in UI UX Design for video games – designed to get you closer than you've ever been to your dream job as a real Gamedev!
In this Program, I will mentor you for an hour every week for 5 weeks (or more!) making bespoke game UI UX Design projects. The entire curriculum is tailored around you, your ambitions and your abilities. We'll learn everything from conceptualization to wireframing to art assets to career preparation. The real-world game UI UX Designs we'll craft will supercharge any portfolio… oh, and if that's not up to snuff, we can even work on your portfolio and resume, too! I'd love to help you get the unfair advantage and have an amazing time along the way. Keep exploring to learn more about the Program and I hope to yell at you for an hour every week soon!
–Your Future Mentor,
John Burnett
SOME OF WHAT YOU'LL LEARN IN THE
THE GAME UI UX DESIGN NEXUS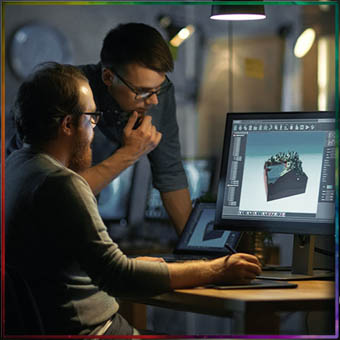 CAREER PREP
Have no idea where to begin your video game career? Start here! We'll refine your Portfolio, beef up your Resume and discuss what it's like to not just get the job, but stay there indefinitely. Here, we make lifelong gamemakers.
CONCEPTING
Whoa, you can't just start making a bunch of nonsense in Photoshop! I'll teach you how to pre-plan, sketch, organize and attack each problem like a professional Artist / Engineer should. Here, we plan to win.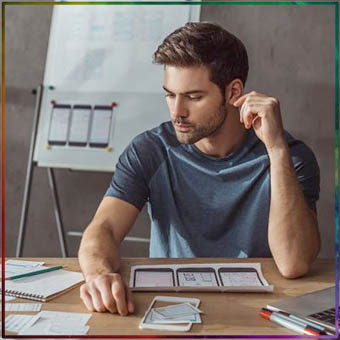 UX WIREFRAMES
Learn the basics of the Conceptualization and Wireframing that game teams adore. We'll discuss best practices, industry standards, and we'll make quite a few Wireframes from scratch ourselves!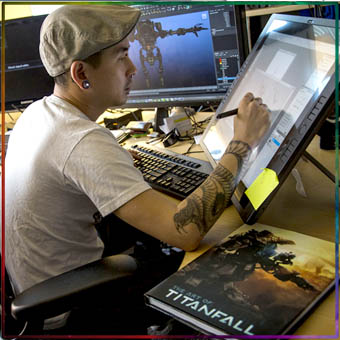 UI ARTWORK
Become an artistic apex predator with over-the-shoulder instruction on how to make modern video game art of all styles for all platforms. Never touched Photoshop before? With my help you'll be a Phenom in no time.
DESIGN MASTERY
Working in video games as a UI UX Designer means synergizing Artistry and Engineering. Here, we'll learn to helix concepts of form & function, together, allowing you to confidently and competitively work in this challenging field.
INDUSTRY SECRETS
Office or remote-only during Covid? What's it like on a team? What's a Strikeforce? How much do you have to talk about your work? Come to your dream job with the unfair advantage and know the trade secrets by Day 1.
THE ADVANTAGES OF
THE GAME UI UX DESIGN NEXUS

POWER HOUR
Every week, we spend a focused, energizing hour working on projects and talking about The Industry. With my program, all the attention is focused on you, not a laggy Zoom classroom using a canned curriculum. Classes are always one on one with me, where you can tailor the experience to your exacting needs. Love RPGs? Let's make an inventory screen. Can't get enough First Person Shooters? We'll start learning by building a HUD. Here, it's all about you and your best destiny.
SUPERIOR TECH
We'll video conference over Zoom or Slack. Sketch out our ideas over Miro or Figma. Create artwork inside of Photoshop. Thanks to today's technology, our remote lessons are present, detailed, and above all else – engaging. We'll use every tool at our disposal to make you a killer-threat on the job market – all while keeping the class light, breezy, and tree-house friendly.
INDUSTRY INSIDER
Learn from an Industry leader with a proven track record in AAA studios – not just some random teacher in a crowded classroom. I've worked with AAA Game Studios my entire career and have mentored for nearly three years in as many programs before starting my own. Here, you'll be taught by a veteran game developer with the battlescars and stories to prove it. Those who can, mentor.
WHAT ALUMNI SAY ABOUT
THE GAME UI UX DESIGN NEXUS


THOMAS C. – GAME UI UX
Focus on Tactics RPGS & JRPGs
"I was fresh out of art school, totally left out to dry with no idea where to go or what to do. I had never taken a Mentorship before and, I'll admit, I was on the fence. John was great, he taught me wireframing and design and the ins and outs of what its like to be on a team. When I finally got my first industry job, it fit like a glove because I knew so much more than just making random portfolio pieces in the blind and hoping for the best."

JILLIAN T. – GAME UX
Focus on Mobile Gaming
"I had taken a Mentorship before in a classroom environment. After Covid hit I was furlonged and I felt uncomfortable in a physical classroom. Still, I had lots of freetime and I decided to try for my dream job. John's program was a godsend. He constantly taught me knew things about design, art and games… I learned more in 3 months than I ever would have in any class and I kept myself and my family safe. "

WILL L. – GAME UI
Focus on FPSs & Battle Royales
"I'm an OLD Print guy and well, print ain't exactly coming back. So I knew I wanted to take the design skills I had and make them work for me. Plus, I'm not getting any younger and I didn't want to miss my shot making games. John made the jump so easy, I went from terrified to confident literally overnight. Now that I work in console gaming, I can't imagine how I would've done this without the Mentorship."
ABOUT YOUR UI UX DESIGN MENTOR
JOHN BURNETT


You still here? Hello again! My name is John Burnett, and this is my Game UI UX Design mentorship program. I started this to be the kind of person I wished I had in my corner when I wanted to break into the video game industry. When I was applying there were no standards, no rules, and no in-roads for a career in UI UX Design for apps and games. We genuinely thought in order to get into the video game industry you had to save the life of a designer.
But you absolutely can break into the video game Industry, I promise – because I've done it for nearly 20 years. But of the many things I've accomplished in my career, it's the Mentorship program that I'm most proud of. I've helped students from all over the globe and all walks of life and all possible situations. While I'm pleased they are getting a robust technical education, it's the fact that they're getting excited about their craft and their future… that's the prize. When a student says our classes are their favorite day of the week, when they can't sit still talking about their deliverable, or when you get teary when they email you about their first game job – there's a kind of magic in that. Magic that is easily teachable, I might add.
As for the boring stuff, I have a Bachelors in Psych and a Masters in Fine Arts in Graphic Design from the University of Illinois Chicago. My first job was as an entry-level UI Artist at Midway games, then as a Senior UI Artist at Electronic Arts, then a Lead UI Artist at id Software, and then as a UI UX Director at Glu Mobile and later as an Art Director at Polyient Games. When I'm not working or teaching, I enjoy being Renaissance-y as hell making Art, Music, Acting, Writing, Inventions… really anything that moves, helps, or shakes people up. I live in beautiful downtown Chicago with my equally beautiful family. Um… you need more social proof?
HOW TO REGISTER FOR
THE GAME UI UX DESIGN NEXUS


Register below for either an hourly consult or the monthly mentorship program. You will not pay for the program just yet! You'll just be answering some basic questions so I can sense your abilities and ambitions.
Selected Mentees will be emailed back for a 30-minute Skype or Zoom call to really zero in on your goals and personality. No one-size-fits-all Mentoring here, I want to make sure that you feel comfortable with my mentoring style and the Program.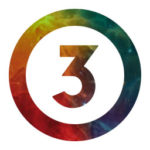 Once approved for the Program, we'll pick a day and an hour to meet every week and you will be Paypal Invoiced before the monthly session begins. Then we're off to the races jump-starting your career in video games!
1 HOUR CONSULTATION
–
$149.99
(limit: 1 consult per month)
–
1 Hour Zoom or Slack call, perfect for projects, personal work, career advice, portfolio polishing – really anything & everything at an affordable rate. Limited to one consultation a month per client.
MONTHLY 1-ON-1 MENTORSHIP
–
$1599.99 per Month
or $2799.99 for 2 Months
–
Mentoring for 1 Hour every week for 5 Weeks on how to break into the video game Industry as a UI UX Designer with a bespoke curriculum and tailored projects. Learn from a veteran designer!
FREE GUIDES, CRASH-COURSES & BLOGS COURTESY OF
THE GAME UI UX DESIGN NEXUS

FREQUENTLY ASKED QUESTIONS
Q: I see references to The UX Spacecamp, what's that?
A: That was the old name of this program. As it turns out Spacecamp is VERY trademarked! So please pardon my dust as I find every little instance of the phrase and replace it with the much more legal and SEO-compliant Game UI UX Design Nexus. But it's all the same Program.
Q: Is this associated with any other mentorship programs or institutions?
A: Nope! This is my own personal UI & UX Mentorship program – with a deeply discounted price compared to UI UX Design Bootcamps, and nearly 90% cheaper than traditional schooling(!). It's also the only video game UI & UX mentorship around as near as I can tell.
Q: What if I need a refund?
A: You have seven days from your initial purchase of the program to receive a prorated refund. This is to ensure a full time commitment from students (some of whom are registered months in advance). 
Q: What will we learn?
A: Anything you want, however you want! Sessions can be highly structured around projects and output, or free-wheeling explorations designed to strengthen your artistic chops and engineering know-how. But if you want things a la carte, we'll absolutely learn conceptualization, wireframing and art asset creation. We'll also constantly talk about the Industry, career prep, and insider information.
Q: What if I need to reschedule a video conference day?
A: I'll always make room and stay flexible to reschedule these days, as they are crucial to your development – even if it strays outside the 28 day timeframe of our Monthly classes. These will be taken on a case-by-case basis.
Q: Can I request a subject for one of your UI UX design blogs?
A: While it may not be a guarantee of completion, I'm always interested in hearing what you'd be interesting in reading.
Q: Can I take consecutive months of the Program?
A: Of course! In fact, you gain a sizable discount for a 2-month commitment with the Program, and you can continue at any point.
Q: Do you teach absolute beginners UI / UX Design?
A: Absolutely! You guys need the most help, and the deeply discounted price for multiple sessions was created just for you!
Q: Where's your work portfolio?
A: Here is a mini-portfolio of work while I redesign my work portfolio for 2021 (the old one imploded. Long story!).
EXCITED ABOUT YOUR FUTURE AS A VIDEO GAME DEVELOPER?
FEEL FREE TO CONTACT ME ABOUT
THE GAME UI UX DESIGN NEXUS