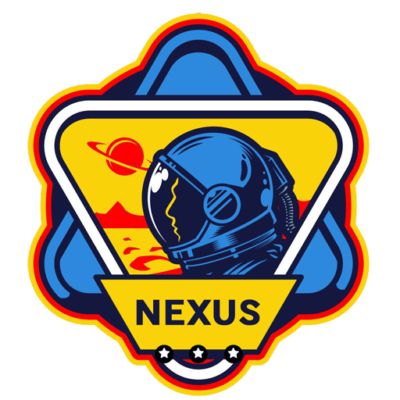 THE GAME UI UX DESIGN NEXUS
BECOME A VIDEO GAME UI ARTIST IN THIS REMOTE 1-ON-1 MENTORSHIP PROGRAM!
LEARN FROM AN AWARD-WINNING UI ART DIRECTOR. PREVIOUSLY @ MIDWAY GAMES, ELECTRONIC ARTS, ID SOFTWARE & MORE!
LEARN VIDEO GAME UI / UX DESIGN FROM A 20 YEAR GAME ART DIRECTOR AND AVOID EXPENSIVE BOOTCAMPS!

"He made every video call a wonderful and enthusiastic place to learn"
-Kaitlan R.
"I made more progress in a couple of months than I thought was possible…"
-Ajai R.
"He helped me jumpstart into UX design […] I cannot recommend Burnett enough."
-Devin W.
"I can definitely recommend John Burnett, future UI mentees do not miss out!"
-Janin P.
Hello! My name is John Burnett: Art Director, award-winning UI Artist & UX Design Mentor in the Video Game Industry for 20 years. 
My acclaimed Mentorship program uses live Zoom video sessions and Miro to provide an incredible over-the-shoulder education!
These programs are perfect for students, design graduates and any professional looking to make the leap into game design.  
Each Program has multiple engagement lengths and easy payment plans. Keep scrolling, and I hope to talk to you soon!
–Your Future Mentor,
John Burnett

While I absolutely love teaching, I'm also a working AAA gamedev with limited time.
There are only 5 slots for the Mentorship and once at capacity, I can't take any more Mentees!

Sam

Ethan

Kyle
ONLY 2 SLOTS LEFT!
REGISTER TODAY!
ONLY 2 SLOT LEFT!
REGISTER TODAY!
Open spots close very quickly, register today to beat the Fall Rush!

CHOOSE THE PROGRAM THAT'S PERFECT FOR YOU!
Or keep scrolling to discover more about a Program that will perfectly fit your needs and schedule!

6 WEEK
GAME UI UX PROGRAM
–
A month and a half learning with a real game Art Director!
–
Portfolio Recommended. Build your skillsets and a killer Portfolio with over-the-shoulder guidance with a real game Art Director!

12 WEEK
GAME UI UX PROGRAM
–
3 Months of hyper-accelerated growth and development!
–
Portfolio Recommended. No more fooling around, time to get serious. 12 massive weeks of jaw-dropping results from you!
THE UI DESIGN SKILLS YOU'LL LEARN IN THE
THE GAME UI UX DESIGN NEXUS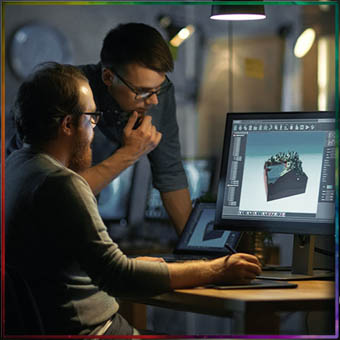 CAREER PREP
Jumpstart your videogame career. UX Portfolio reviews and UX Designer resume audits will ensure your trajectory is perfect.
CONCEPTING
Create your UI Designs effectively. Learn how to Concept a project into time-saving kits, UX templates and shortcuts. Here, we work smarter.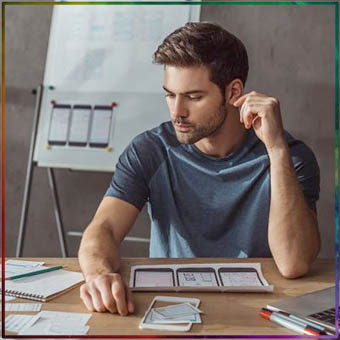 UX WIREFRAMES
Learn Industry-standard Game UX Wireframes. Produce clean, detailed videogame-specific wireframes that nobody else is teaching.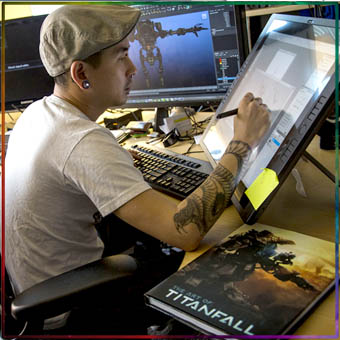 UI ARTWORK
Craft gorgeous Interface Artwork. Become an artistic apex predator with over-the-shoulder instruction on how to make modern video game art of all styles.
INTERVIEW PREP
Gain the Unfair Advantage. Know moment-to-moment what the Interview process will be like. See real Art Tests. Get that call back!
INDUSTRY SECRETS
Start your Career with Confidence. My Game UI Design course reveals Industry secrets in a safe, open & inspiring environment (check out my recommendations!)
COMPARE OTHER BOOTCAMPS TO
THE GAME UI UX DESIGN NEXUS
| | Vanilla UX & UI | Game UI & UX | 1:1 Mentoring | Executive-level Game Mentorship | Real world Projects | Real world Game Projects | Game Wireframing | Price (by package) |
| --- | --- | --- | --- | --- | --- | --- | --- | --- |
| The Nexus | ✓ | ✓ | ✓ | ✓ | ✓ | ✓ | ✓ | 1,599.99 |
| Springboard | ✓ | ✕ | ✓ | ✕ | ✓ | ✕ | ✕ | $10,000! |
| Career Foundry | ✓ | ✕ | ✓ | ✕ | ✕ | ✕ | ✕ | $6,555! |
| Thinkful | ✓ | ✕ | ✓ | ✕ | ✕ | ✕ | ✕ | $12,150! |
| General Assembly | ✓ | ✕ | ✕ | ✕ | ✓ | ✕ | ✕ | $14,500! |
*A warning about Guaranteed Job Placement with Bootcamps. Mentees and curious onlookers please be aware: any organization promising you a job guarantee is setting you up for disaster. It traditionally means the organization has made a deal with companies to provide them X amount of desperate labor every semester. 
That means the companies you'll be sent to wont care about your resume, just your labor. You're about to walk into a sweatshop! I wrote a Blog about these and many other red flags to watch out for here.
WHAT ALUMNI SAY ABOUT
THE GAME UI UX DESIGN NEXUS
"John is hands down the best mentor I've ever had the pleasure of learning from. From his expertise in game design and UX to his amazing and upbeat demeanor and personality, he made every video call a wonderful and enthusiastic place to learn. He gives you credit for what you're good at, but will also tell you where you need to improve, and will help you do so. If you want to break into the video game UX industry I would recommend no other."
-Kaitlan R., Mentee
Console / RPG focus
"I would recommend John's mentorship without hesitation! I made more progress in a couple of months than I thought was possible, and had a great time in the process. John is really invested in meeting you where you are and pushing you to reach the next level. If you want to build the skills to get into videogame UI/UX, there's no better teacher."
– Ajai R., Mentee
Console & Mobile / Tactics focus
"John Burnett has amazing expertise and knowledge about UX design, especially in the gaming industry. He helped me jumpstart into UX design and his critiques definitely helped me out. I cannot recommend Burnett enough as he was an amazing mentor. If you are having trouble getting started in UX design and need direction, John Burnett is the one to go towards."
– Devin W., Mentee
Mobile / FPS focus
"John is an incredible mentor. He makes UI Design more interesting than what it already is. He explains the "whats" and "whys" of bad and good design so seamlessly which provokes me to learn more. I definitely recommend him, future mentees won't miss out!"
– Janin P., Mentee
Broad focus
"I had been searching for a continuing studies program for a while and stumbled upon John Burnett's Nexus UI/UX Design Mentor program. It seemed too good to be true, but let me tell you, it has exceeded any and all expectations. John is a fantastic mentor, very enthusiastic, supportive and patient. […] It is the highlight of my week and that's why I extended the program! Can't recommend John and the mentorship enough!!!"
– Bronte B., Mentee
Console & Mobile / Sports & FPS focus
"[…] While he has a wealth of technical knowledge, John is the furthest thing from a stuffy academic. He is brimming with enthusiasm for the work and for his mentees. He knows how to both nurture and challenge artists. He is a great mentor who anyone would be lucky to work with and learn from."
– Dave P., Mentee
Console / RPG focus
ABOUT YOUR VIDEOGAME UI UX DESIGN MENTOR
20 YEAR INDUSTRY VET - OVER 50 PUBLISHED TITLES - 20+ PUBLISHED ARTICLES - INTERNATIONAL MENTOR
JOHN BURNETT

You still here? Hello again! My name is John Burnett, and welcome to my private videogame UI Design Mentorship Program. When I was applying to game jobs in the 2000's there were no guides, no rules, and no in-roads for a career as a UI Artist in games. We genuinely thought in order to get into the video game industry you had to save the life of a Designer.
But you absolutely can break into the video game Industry, I promise –  I've been helping people just like you break in since the Covid lockdowns, where I was part of the Interaction Design Foundation and RookieUp's mentorship programs. I adopted the best of their practices into my private mentorship bootcamp, and I've helped UI Artists all over the globe find their first job in the Game Industry.
As for the boring stuff, I've spent 10 years as an in-house artist in AAA studios: Midway Games, Electronic Arts and id Software. I have also run my own Game UI creative Studio working with even more AAA studios like Activision, Microsoft, King and Google… and more indies and startups than I can count. I've risen as high as the UI UX Director at Glu Mobile (an international mobile company) and later as the Art Director at Polyient Games (blockchain, NFTs, web3 gaming).  Need more social proof?
HOW TO REGISTER FOR
THE GAME UI UX DESIGN NEXUS

Register for a free 30 minute interview. Future Mentees will answer basic questions in a Calendly link so I can gain a sense of your ambitions and skills.
Mentees will be emailed back after our very chill 30-minute Zoom call to confirm your start dates and commitment to the Program.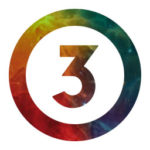 You will be Paypal Invoiced before classes begins. Once paid, we're off to the races jump-starting your career in video games!
GAME UI CAREER DEVELOPMENT
LIVE 1-ON-1 ZOOM & MIRO SESSIONS WITH A REAL ART DIRECTOR FOR 6 WEEKS!
PORTFOLIO RECOMMENDED!
$1599.99 for  6 weeks
–
Unlock your real potential! Workshop a game UI from scratch as a Portfolio piece with a real Art Director!

Each class is bespoke with projects, schedules and curriculums tailored around each student's specific needs

In addition to making a magnificent Portfolio piece, we'll also workshop the case study's tricky wording
SINGLE PAYMENT PLAN
---
$1599.99 Total
SAVE 5% with this payment plan!
THIRDS PAYMENT PLAN
---
$879.99 up front
$399.99 after week 2
$399.99 after week 4
$1679.99 total
GAME UI CAREER DEVELOPMENT
LIVE 1-ON-1 ZOOM & MIRO SESSIONS WITH A REAL ART DIRECTOR FOR 12 WEEKS!
PORTFOLIO RECOMMENDED!
⭐$2999.99 FOR 12 WEEKS (3 MONTHS)!
SAVE $200 over taking the 6 week package twice!
–
No more fooling around. Emerge from this intensive 3 month program ready to SIEZE THAT GAME JOB!

Hand-craft up to 3(!) Portfolio pieces in as many Months with over-the-shoulder guidance from an Art Director

Portfolio, resumes, Interviews and career prep for 12 weeks straight. Behold, the Imposter-syndrome killer
SINGLE PAYMENT PLAN
---
$2999.99 Total
SAVE 5% with this payment plan!
THIRDS PAYMENT PLAN
---
$1649.99 up front
$749.99 after Month 1
$749.99 after Month 2
$3149.99 total
FREQUENTLY ASKED QUESTIONS
Q: I see references to The UX Spacecamp, what's that?
A: That was the old name of this program. As it turns out, the term Spacecamp is VERY trademarked! So please pardon my dust as I find every little instance of the phrase and replace it with the much more legal and SEO-compliant Game UI UX Design Nexus, which will go through more name changes, I have no doubt. But it's all the same Program.
Q: Is this associated with any other mentorship programs or institutions?
A: Nope! This is my own personal UI & UX Mentorship program – though some of its practices, policies and structure is based around my time Mentoring for the design bootcamps at RookieUp and The Interaction Design Foundation. My program is also the only video game UI & UX mentorship around as near as I can tell.
Q: What if I need a refund?
A: There is a strict no refund policy for the Mentorship Program. This is to ensure a full time commitment from students (some of whom are registered months in advance), and a recognition that I'm also a working professionally at the same time I'm Mentoring – and my time and yours simply must be respected. 
Q: What will we learn?
A: Anything you want, however you want! Sessions can be highly structured around projects and output, or free-wheeling explorations designed to strengthen your artistic chops and engineering know-how. I can also structure the Program around what I feel would be a perfect fit for your needs, ambitions, and resources if you don't have a clue. Think of it as an al la carte education.
Q: I'm not a native English speaker, can I still take the program?
A: I'm afraid all I speak is English, so you'll need at least fluency in English and a capable international network connection for our online calls.
Q: What if I need to reschedule a video conference day?
A: I'll always make room and stay flexible to reschedule our video sessions, as they are crucial to your development – even if it strays outside the timeframe of our Engagement. These replacement days will be taken on a case-by-case basis – but I'll always try my very best to make these makeup days work for us.
Q: What if I can't make a payment in one of your Payment Plans?
A: Thankfully, the Thirds Payment Plan Invoices are sent at natural breaks so if you can not pay – for any reason whatsoever – the remainder of the class is put on indefinite hold. When payment is finally processed, classes pick right back up where we left off. Be warned: your Day and Hour may be subject to being rescheduled in favor of a new student – so do be timely! But if you cannot pay, no one will chase you down. There simply won't be class! 
Q: Can I take consecutive months of the Program?
A: Of course! In fact, you gain a sizable discount committing to 12 weeks instead of 6 on the onset, and you can continue at any point while in the Program if you really like the results you are getting.
Q: Do you teach absolute beginners UI / UX Design or Game Design?
A: At first I didn't, but over the years of teaching, deciding what is a fundamental and what is advanced is really starting to blur. So I will say that, regardless of your skill level and expertise, you'll gain FAR more from the program if you have a Portfolio and if you know some basic UI UX design concepts. Please read my blogs to at least get a baseline of what's going on. But realistically, um… hey man, it's your money.
Q: Can I see some of your work?
A: This website, thewingless.com, serves as my personal talent showcase where you can see all of my personal work. Here is a mini work-portfolio of work while I redesign my work portfolio for 2021 (the old one imploded. Long story!).
FREE BLOGS, GUIDES, AND UI UX DESIGN CRASH-COURSES
GOOGLE SEARCH STRINGS FOR UX UI DESIGN STUDENTS, MENTEES, AND SPONSORSHIP OPPORTUNITIES
UI
"UI"
Keyword "UI"
Content Marketing "UI"
SEO "UI"
SEO UI
SEO + UI-
Mobile SEO "UI"
startup "UI"
social media marketing "UI"
business "UI"
Technology + "UI"
Technology "UI"
technology blog "UI"
app development "UI"
Marketing "UI"-
Digital Marketing "UI"
Online marketing "UI"
Statistics "UI"
Web Design "UI"
Unreal "UI"
Unity "UI"
Gamemaker "UI"
Game maker "UI"
Gamemaker2 "UI"
Game maker2 "UI"
Portfolio "UI"
Guides "UI"
Tips "UI"
Game "UI"
Game Design "UI"
Video Game "UI"
Videogame "UI"
Console "UI"
PC "UI"
Mobile Gaming "UI"
UX
"UX"
Keyword "UX"
Content Marketing "UX"
SEO "UX"
SEO UX
SEO + UX-
Mobile SEO "UX"
startup "UX"
social media marketing "UX"
business "UX"
Technology + "UX"
Technology "UX"
technology blog "UX"
app development "UX"
Marketing "UX"-
Digital Marketing "UX"
Online marketing "UX"
Statistics "UX"
Web Design "UX"
Unreal "UX"
Unity "UX"
Gamemaker "UX"
Game maker "UX"
Gamemaker2 "UX"
Game maker2 "UX"
Portfolio "UX"
Guides "UX"
Tips "UX"
Game "UX"
Game Design "UX"
Video Game "UX"
Videogame "UX"
Console "UX"
PC "UX"
Mobile Gaming "UX"
Game UI UX Design Course
"Game UI UX Design Course"
Keyword "Game UI UX Design Course"
Content Marketing "Game UI UX Design Course"
SEO "Game UI UX Design Course"
SEO Game UI UX Design Course
SEO + Game UI UX Design Course-
Mobile SEO "Game UI UX Design Course"
startup "Game UI UX Design Course"
social media marketing "Game UI UX Design Course"
business "Game UI UX Design Course"
Technology + "Game UI UX Design Course"
Technology "Game UI UX Design Course"
technology blog "Game UI UX Design Course"
app development "Game UI UX Design Course"
Marketing "Game UI UX Design Course"-
Digital Marketing "Game UI UX Design Course"
Online marketing "Game UI UX Design Course"
Statistics "Game UI UX Design Course"
Web Design "Game UI UX Design Course"
Unreal "Game UI UX Design Course"
Unity "Game UI UX Design Course"
Gamemaker "Game UI UX Design Course"
Game maker "Game UI UX Design Course"
Gamemaker2 "Game UI UX Design Course"
Game maker2 "Game UI UX Design Course"
Portfolio "Game UI UX Design Course"
Game UI UX Design Courses "Game UI UX Design Course"
Tips "Game UI UX Design Course"
Game "Game UI UX Design Course"
Game Design "Game UI UX Design Course"
Video Game "Game UI UX Design Course"
Videogame "Game UI UX Design Course"
Console "Game UI UX Design Course"
PC "Game UI UX Design Course"
Mobile Gaming "Game UI UX Design Course"