THE GAME UI UX DESIGN NEXUS
BECOME A GAME UI ARTIST IN MY PRIVATE MENTORSHIP PROGRAM!
LEARN FROM AN AWARD-WINNING UI ART DIRECTOR. PREVIOUSLY @ MIDWAY GAMES, ELECTRONIC ARTS, ID SOFTWARE & MORE!
"He made every video call a wonderful and enthusiastic place to learn"
-Kaitlan R.
"I made more progress in a couple of months than I thought was possible…"
-Ajai R.
"He helped me jumpstart into UX design […] I cannot recommend Burnett enough."
-Devin W.
"I can definitely recommend John Burnett, future UI mentees do not miss out!"
-Janin P.
I WILL TEACH YOU VIDEOGAME UI DESIGN & HELP YOU GET A JOB AS A UI ARTIST!
WHAT YOU'LL LEARN
Full Game UI UX Process
VIDEO SESSIONS
1 Hour a Week
FORMAT
1-on-1 DESIGN BOOTCAMP

Become a UI Artist in videogames with my Private Mentorship Program.

Build your UX career with an award-winning Art Director in digital art & design. I will personally mentor, career-coach and teach you real UI skills with bespoke game projects tailored around you.
This miniature Design Bootcamp will teach you real game UI/UX Design lessons like concepting, wireframing, iconography and art asset creation – we'll even work on your Portfolio & Resume!
Payment options are available and I have TONS of free game UI design guides below. Hope to talk to you soon!
–Your Future Mentor,
John Burnett
THE UI DESIGN SKILLS YOU'LL LEARN IN THE
THE GAME UI UX DESIGN NEXUS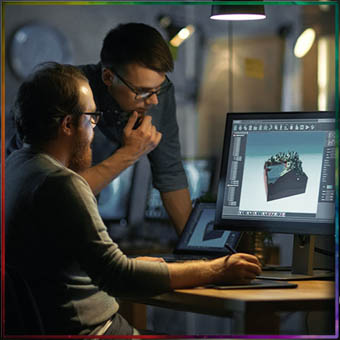 CAREER PREP
Jumpstart your videogame career. UX Portfolio reviews and UX Designer resume audits will ensure your trajectory is perfect.
CONCEPTING
Create your UI Designs effectively. Learn how to Concept a project into time-saving kits, UX templates and shortcuts. Here, we work smarter.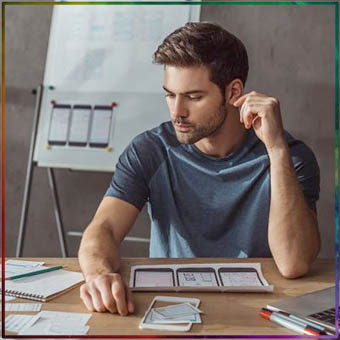 UX WIREFRAMES
Learn Industry-standard Game UX Wireframes. Produce clean, detailed videogame-specific wires that teams will adore.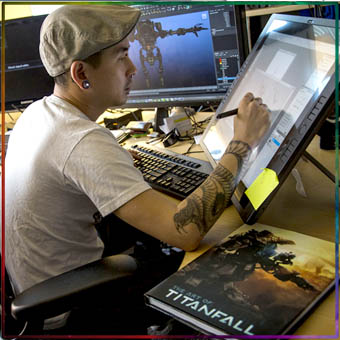 UI ARTWORK
Craft gorgeous Interface Artwork. Become an artistic apex predator with over-the-shoulder instruction on how to make modern video game art of all styles.
NETWORKING
Tap into Social & Professional networks. Grab the very best jobs the market has to offer Junior & Senior level talent and have people in your corner.
INDUSTRY SECRETS
Start your Career with Confidence. My Game UI Design course reveals Industry secrets in a safe, open & inspiring environment (check out my recommendations!)

 I'm also one of the only AAA videogame Artists writing guides and crash-courses on game UI UX Design. I'll sprinkle a few as you go down the page.
COMPARE OTHER BOOTCAMPS TO
THE GAME UI UX DESIGN NEXUS
| | Vanilla UX & UI | Game UI & UX | 1:1 Mentoring | Executive-level Game Mentorship | Real world Projects | Real world Game Projects | LinkedIn Networking | Price (by package) |
| --- | --- | --- | --- | --- | --- | --- | --- | --- |
| Nexus | ✓ | ✓ | ✓ | ✓ | ✓ | ✓ | ✓ | 1,599.99 |
| Springboard | ✓ | ✕ | ✓ | ✕ | ✓ | ✕ | ✕ | $10,000 |
| Career Foundry | ✓ | ✕ | ✓ | ✕ | ✕ | ✕ | ✕ | $6,555 |
| Thinkful | ✓ | ✕ | ✓ | ✕ | ✕ | ✕ | ✕ | $12,150 |
| General Assembly | ✓ | ✕ | ✕ | ✕ | ✓ | ✕ | ✕ | $14,500 |
| RookieUp | ✓ | ✕ | ✓ | ✕ | ✓ | ✕ | ✕ | $1199 |
FIND OUT IF YOU ARE PERFECT FOR
THE GAME UI UX DESIGN NEXUS
UI DESIGN STUDENTS
If you're just starting to learn UI UX design and are forgoing dangerous classrooms & expensive Design Bootcamps, my mentorship is the perfect for your blossoming abilities.
Learn the basics of game UX design
Build UI skills with real game projects
Understand your game career options
Guidance from a Senior UI talent
GAME JOB APPLICANTS
Once you've learned the basics, most game UI Design courses end – but at the Nexus, it's the next step in your meteoric rise:
Strength-train your game UI UX skills with advanced critiques
Retool your portfolio to attract hundreds of game studios
Complete portfolio & resume audits by an Art Director
Develop an aggressive strategy for employment with an Industry Leader
UX CAREER SWITCHERS
Switching from print or app design, or even trying to break into AAA gaming can feel like an impossible task. Jump into a new career or gain that Senior UI title with my help:
Killer portfolio projects with a game Art Director
Portfolio, case study & resume audits
Career coaching and interview guidance
Tap into a professional network over 1000+ studios
WHAT ALUMNI SAY ABOUT
THE GAME UI UX DESIGN NEXUS
"John is hands down the best mentor I've ever had the pleasure of learning from. From his expertise in game design and UX to his amazing and upbeat demeanor and personality, he made every video call a wonderful and enthusiastic place to learn. He gives you credit for what you're good at, but will also tell you where you need to improve, and will help you do so. If you want to break into the video game UX industry I would recommend no other."
-Kaitlan R., Mentee
Console / RPG focus
"I would recommend John's mentorship without hesitation! I made more progress in a couple of months than I thought was possible, and had a great time in the process. John is really invested in meeting you where you are and pushing you to reach the next level. If you want to build the skills to get into videogame UI/UX, there's no better teacher."
– Ajai R., Mentee
Console & Mobile / Tactics focus
"John Burnett has amazing expertise and knowledge about UX design, especially in the gaming industry. He helped me jumpstart into UX design and his critiques definitely helped me out. I cannot recommend Burnett enough as he was an amazing mentor. If you are having trouble getting started in UX design and need direction, John Burnett is the one to go towards."
– Devin W., Mentee
Mobile / FPS focus
ABOUT YOUR VIDEOGAME UI UX DESIGN MENTOR
20 YEAR INDUSTRY VET - OVER 50 PUBLISHED TITLES - AWARD-WINNING - SOCIALLY ACTIVE
JOHN BURNETT

You still here? Hello again! My name is John Burnett, and welcome to my private videogame UI Design Mentorship Program. When I was applying to game jobs in the 2000's there were no guides, no rules, and no in-roads for a career as a UI Artist in games. We genuinely thought in order to get into the video game industry you had to save the life of a Designer.
But you absolutely can break into the video game Industry, I promise –  I've been helping people just like you break in for the majority of my 20-year career. My Mentorship started during the Covid lockdowns, where I was part of the Interaction Design Foundation and RookieUp's mentorship programs. I adopted the best of their practices into my private mentorship, and I've helped hundreds of UI Artists all over the globe achieve their first job in the Game Industry.
As for the boring stuff, I've spent 10 years as an in-house artist in AAA studios: Midway Games, Electronic Arts and id Software. Then I freelanced for 10  with my own creative Studio working with more AAA studios like Activision, Microsoft, King and Google… and more indies and startups than I can count. I've risen as high as the UI UX Director at Glu Mobile (an international mobile company) and later as the Art Director at Polyient Games (blockchain gaming).  Need more social proof?
HOW TO REGISTER FOR
THE GAME UI UX DESIGN NEXUS

Register below for either an hourly consult or the monthly mentorship program. You will not pay for the program just yet! You'll just be answering some basic questions so I can sense your abilities and ambitions.
Selected Mentees will be emailed back for a 30-minute Skype call to really zero in on your goals and personality.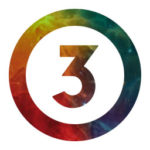 Once approved for the Program, we'll pick a day and an hour to meet every week and you will be Paypal Invoiced before the monthly session begins. Then we're off to the races jump-starting your career in video games with our weekly UI UX Design classes!
1 HOUR CONSULTATION
–
$149.99
(Limit 1 per month)
Perfect for personal projects, Indie developers, and career guidance. Talk with me about anything!
ONE MONTH MENTORSHIP
–
$1599.99 for 6 Weeks
6 Weeks of over-the-shoulder UI UX Design instruction making a project under real-world conditions building skills, abilities, and your portfolio all at once!
TWO MONTH MENTORSHIP
–
$2999.99 for 12 Weeks
*BEST VALUE!* It's time to get serious. Two months of intensive UI UX Design training will turn you into an absolute Beast of an Artist in record time!
TRY OUR NEW
PAYMENT OPTIONS

Half Payments
---
 $999.99 upfront
$599.99 after Week 3.
Thirds Payment
---
 $799.99 upfront
$399.99 After the Week 2
$399.99 After the Week 4
Half Payments
---
$1999.99 upfront
$999.99  after Week 6
Thirds Payment
---
$1499.99 upfront
$749.99 After Week 4
$749.99 After Week 8
FREQUENTLY ASKED QUESTIONS
Q: I see references to The UX Spacecamp, what's that?
A: That was the old name of this program. As it turns out Spacecamp is VERY trademarked! So please pardon my dust as I find every little instance of the phrase and replace it with the much more legal and SEO-compliant Game UI UX Design Nexus. But it's all the same Program.
Q: Is this associated with any other mentorship programs or institutions?
A: Nope! This is my own personal UI & UX Mentorship program – which is cheaper in long-term cost compared to traditional UI UX Design Bootcamps, and nearly 33% cheaper than traditional schooling(!). It's also the only video game UI & UX mentorship around as near as I can tell.
Q: What if I need a refund?
A: There is a no refund policy for the Mentorship Program. This is to ensure a full time commitment from students (some of whom are registered months in advance), and a recognition that I'm also a working professionally at the same time I'm Mentoring. 
Q: What will we learn?
A: Anything you want, however you want! Sessions can be highly structured around projects and output, or free-wheeling explorations designed to strengthen your artistic chops and engineering know-how. I can also structure the Program around what I feel would be a perfect fit for your needs, ambitions, and resources.
Q: I'm not a native English speaker, can I still take the program?
A: I'm afraid all I speak is English, so you'll need at least fluency in English and a capable international network connection for our online calls.
Q: What if I need to reschedule a video conference day?
A: I'll always make room and stay flexible to reschedule these days, as they are crucial to your development – even if it strays outside the 6 week timeframe of our Engagement. These will be taken on a case-by-case basis – but I'll always try my very best to make these makeup days possible.
Q: What if I can't make a payment in one of your Payment Plans?
A: Thankfully, the Invoices are sent at natural breaks so if you can not pay – for any reason whatsoever – the remainder of the class is put on indefinite hold. When payment is finally processed, classes pick right back up where we left off. Be warned: your Day and Hour may be subject to being rescheduled in favor of a new student – so do be timely! 
Q: Can I take consecutive months of the Program?
A: Of course! In fact, you gain a sizable discount for a 2-month commitment with the Program, and you can continue at any point while in the Program if you really like the results you are getting.
Q: Do you teach absolute beginners UI / UX Design or Game Design?
A: I'm afraid the Program would be inappropriate for you. It's important that we start with a baseline of gaming knowledge (what's an RPG vs a FPS?), graphic design terms (leading, framing, color theory), and UI UX basics. If you are coming from absolute zero, you may want to look into Google's beginner UX classes.
Q: Can I see some of your work?
A: This website, thewingless.com, serves as my personal talent showcase where you can see all of my personal work. Here is a mini work-portfolio of work while I redesign my work portfolio for 2021 (the old one imploded. Long story!).
FEEL FREE TO CONTACT ME ABOUT
THE GAME UI UX DESIGN NEXUS

GOOGLE SEARCH STRINGS FOR UX UI DESIGN STUDENTS, MENTEES, AND SPONSORSHIP OPPORTUNITIES
UI
"UI"
Keyword "UI"
Content Marketing "UI"
SEO "UI"
SEO UI
SEO + UI-
Mobile SEO "UI"
startup "UI"
social media marketing "UI"
business "UI"
Technology + "UI"
Technology "UI"
technology blog "UI"
app development "UI"
Marketing "UI"-
Digital Marketing "UI"
Online marketing "UI"
Statistics "UI"
Web Design "UI"
Unreal "UI"
Unity "UI"
Gamemaker "UI"
Game maker "UI"
Gamemaker2 "UI"
Game maker2 "UI"
Portfolio "UI"
Guides "UI"
Tips "UI"
Game "UI"
Game Design "UI"
Video Game "UI"
Videogame "UI"
Console "UI"
PC "UI"
Mobile Gaming "UI"
UX
"UX"
Keyword "UX"
Content Marketing "UX"
SEO "UX"
SEO UX
SEO + UX-
Mobile SEO "UX"
startup "UX"
social media marketing "UX"
business "UX"
Technology + "UX"
Technology "UX"
technology blog "UX"
app development "UX"
Marketing "UX"-
Digital Marketing "UX"
Online marketing "UX"
Statistics "UX"
Web Design "UX"
Unreal "UX"
Unity "UX"
Gamemaker "UX"
Game maker "UX"
Gamemaker2 "UX"
Game maker2 "UX"
Portfolio "UX"
Guides "UX"
Tips "UX"
Game "UX"
Game Design "UX"
Video Game "UX"
Videogame "UX"
Console "UX"
PC "UX"
Mobile Gaming "UX"
Game UI UX Design Course
"Game UI UX Design Course"
Keyword "Game UI UX Design Course"
Content Marketing "Game UI UX Design Course"
SEO "Game UI UX Design Course"
SEO Game UI UX Design Course
SEO + Game UI UX Design Course-
Mobile SEO "Game UI UX Design Course"
startup "Game UI UX Design Course"
social media marketing "Game UI UX Design Course"
business "Game UI UX Design Course"
Technology + "Game UI UX Design Course"
Technology "Game UI UX Design Course"
technology blog "Game UI UX Design Course"
app development "Game UI UX Design Course"
Marketing "Game UI UX Design Course"-
Digital Marketing "Game UI UX Design Course"
Online marketing "Game UI UX Design Course"
Statistics "Game UI UX Design Course"
Web Design "Game UI UX Design Course"
Unreal "Game UI UX Design Course"
Unity "Game UI UX Design Course"
Gamemaker "Game UI UX Design Course"
Game maker "Game UI UX Design Course"
Gamemaker2 "Game UI UX Design Course"
Game maker2 "Game UI UX Design Course"
Portfolio "Game UI UX Design Course"
Game UI UX Design Courses "Game UI UX Design Course"
Tips "Game UI UX Design Course"
Game "Game UI UX Design Course"
Game Design "Game UI UX Design Course"
Video Game "Game UI UX Design Course"
Videogame "Game UI UX Design Course"
Console "Game UI UX Design Course"
PC "Game UI UX Design Course"
Mobile Gaming "Game UI UX Design Course"