GOOGLE'S 15 MOST ASKED VIDEOGAME UX UI DESIGN QUESTIONS, ANSWERED
GOOGLE'S 15 MOST ASKED VIDEOGAME UX UI DESIGN QUESTIONS, ANSWERED
GAME UX UI DESIGN COURSE
FIRST EDITION
The people I Mentor in my game UI design course usually have a background in Design, but I hear from absolute beginners in UI UX as well. After enough overlap, I was curious: what are the most common questions people Google about videogame UI UX Design. After all, most people don't know these guides exist (luckily I have you to help me share!) so their next best bet is… well… to do what we would all do in that situation and ask all-seeing Google.
Here, we'll explore all the top questions on the first few pages of Google about video game User Interface and User Experience Design. I've also taken the liberty of adding questions I often hear often, but rarely see in Google. All the answers are formatted in simple bullet-point (without the bullet points cuz we're so avant garde here) for your ease of reading. 
GOOGLE'S 15 MOST ASKED VIDEOGAME UX UI DESIGN QUESTIONS, ANSWERED
Q: WHAT DOES A UI/UX DESIGNER DO IN A VIDEOGAME?
The UI/UX Designer is responsible for concepting, designing, refining and sometimes implementing the menus, Heads-Up-Displays (HUDs), and other interfaces for the entire project.
A UI UX Designer requires a rainbow of skills and is difficult to staff for; requiring a blend of eloquence, artistic talent and ingenuity.
UI Artists can work directly with the Creative Director, a small team of Designers and Engineers, or autonomously – given enough Seniority.
Q: WHAT DO THE ACRONYMS UI AND UX STAND FOR?
UI stands for User Interface, and traditionally encompasses all the visual and artistic elements of an interface
UX stands for the User Experience, an amorphous topic that deals with how and why a Player interacts with the interface – or put another way, UX is everything UI can't comfortably encapsulate.
While UI & UX can be discussed and even tasked out separately, these concepts are often helixed together in game design.
Q: WHAT IS THE DIFFERENCE BETWEEN USER INTERFACE (UI) & USER EXPERIENCE (UX)?
UX serves as the foundation for the game's interface design – similar to the stability and structure load-bearing walls provide in a building. UX, as a result, is particularly… dry, compared to its much hotter twin, UI.
UI is largely concerned with artistry, like the paint, chairs, and pictures in that same building. Done properly, the UI Artwork should come after a rock-solid UX has been vetted.
As you can imagine, it would be disastrous to hang your paintings before your walls are secure, but no one wants to buy 4 barren walls and a roof… The interplay of UI and UX is exactly the same interplay of form and function on an apartment complex… intended for humans (can't stress that last part enough!).
Q: WHAT MAKES A GOOD USER INTERFACE IN A VIDEO GAME?
Crucially, a good UI must be intuitive and frustration-free. Navigation must be obvious. Information should be crystalline clear. In the end, it's a bit like being the Roadie in a rock concert: your excellence is reflected in how few people actually notice you. 
Secondly, a paradoxically, a good UI must be evocative and visually compelling, providing a new dimension of worldbuilding (much like motion capture or voice acting). In fact, sometimes a UI can tell stories in a way that would be inappropriate extemporaneously. Even little flourishes like LEVEL UP animations add a wealth of character to a game.
Lastly, a good UI is what you cannot see: simplicity of concept, lean production, and effortless implementation. If it took blood, sweat and tears to fashion your user interface – you were using entirely the wrong kind of lubrication. 
Q: WHAT ARE SOME GREAT MODERN EXAMPLES OF VIDEOGAME USER INTERFACES?
Metroid Prime for its sensitivity in making a point-of-view HUD for an action / platformer / adventure game with a controller… and nailing it the first time.
Persona 5 for its energy, supremely confident Art Direction and its philosophy that the Interface is another character to be woven into the story.
Deadspace for its naturalistic design and clearing of screen space in favor of total immersion.
Q: HOW CAN I BECOME A VIDEOGAME UI UX DESIGNER?
To start applying, you'll need three things: a resume, a portfolio, and 5-10 projects in that portfolio. This is the absolute minimum to physically apply online and be taken seriously by an Art Director.
But to stay on the job as a junior videogame UI UX Designer, you'll need to know how to wireframe – something you will be specifically tasked to do – and the basics of Photoshop.
You may also need to know software to implement your designs like Unity or Unreal – though this is uncommon in most game UI job listings. That being said, some companies can't hire you if you don't know the proper software – so it's important to list your skills and abilities up front. 
Q: WHERE CAN I START LEARNING ABOUT VIDEOGAME UI UX DESIGN?
There is a bankruptcy of literature on video game UI UX development and your time will not be coming back, so start with a Mentorship, game ui design course, or a design bootcamp. This doesn't just accelerate your growth, it also boosts your confidence, and gives ample momentum to continue to flourish.
The best next step is to frequently design personal projects and build real world skills under real conditions and no – they don't necessarily have to be game related. Absolutely consider pro-bono work, as this will allow  build a network, not just your skillsets.
Ambiently explore video games from the viewpoint of the UI Designer and build an encyclopedic knowledge of tropes, trends, and fundamentals. For example, the big differences between mobile and console game UI and the very subtle differences between Call of Duty Ghosts and Call of Duty Advanced Warfare's UI.
Q: WHAT'S IT LIKE MAKING UI/UX DESIGNS IN A VIDEOGAME?
Much of your work is done by the week-full, as UX requires a deceptive amount of time and UI can be quite granular (making hundreds of icons, for example). Designing the UI UX for a game starts day 1 all the way to the 11th hour.
You'll often work directly with the Creative Director, or a small strike-force of a Designer and Engineer, or even autonomously if you're Senior enough. In certain scenarios, particularly when you become a Senior Designer, you'll have full command over the only art that can raise or lower the Metacritic score by 2 points all by itself!
At Junior levels, you'll likely work alongside the Art Director, but at Senior-levels you function as a UI UX Art Director in all but name.
Q: WHAT IS A VIDEO GAME WIREFRAME?
A wireframe is like a blueprint for a screen's functionality and form. Low fidelity wireframes can be as rough as literal sketches, and high-fidelity wireframes can be full-blown Figma prototypes complete with interactions and animations. 
Video game wireframes are more technically nuanced and emotionally sensitive than app or web wireframes. For example, app & web design rarely has to deal with people leveling up, gaining a new follower, ending a royale match, or dying (and even fewer receive "GIT GUD" as a response). 
A game wireframe is the most visual expression of the User Experience; a concept that is abstract and difficult to compartmentalize on its own. This is why the term "the UX" can  be used interchangeably as the wireframes themselves. Colloquially, you can also say "UI" interchangeably with any widget or object on the screen.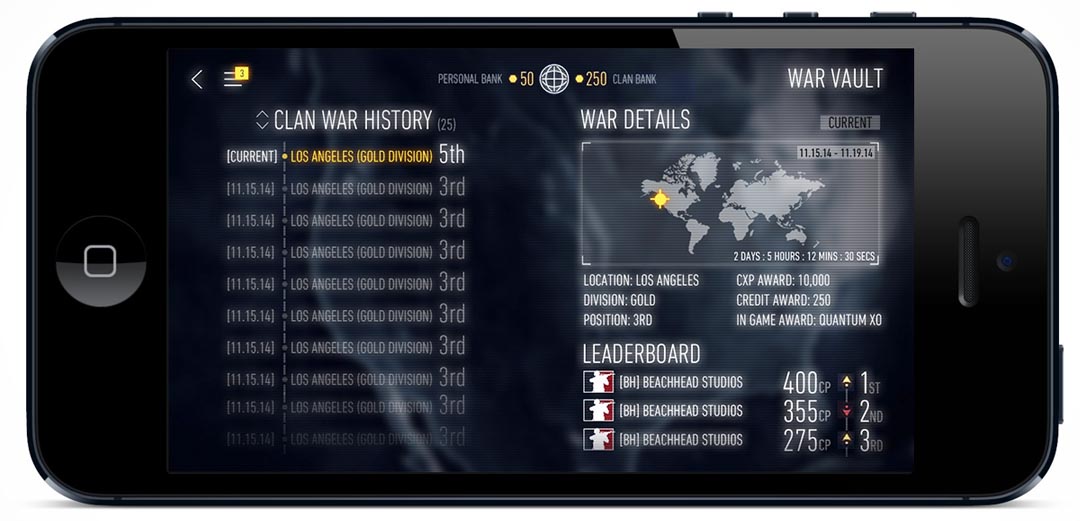 Q: CAN YOU MAKE THE SWITCH FROM CORPORATE UI UX DESIGN TO VIDEOGAMES?
Of course you can, and you have the advantage of not having to learn fundamentals like composition, color theory and typography. 
Focus on your blindspots: artistry, dynamism, innovation, effects and animation. As mentioned above, you might not need to know how to impliment, but you will be incandescently attractive to Studios if you can, and you'll need an advantage over "native" game designers with focused portfolios and networks.
You'll also need to beef up your portfolio with game-related materials. A Studio wouldn't be doing its due diligence hiring somebody without a single HUD to their name. You'll also need to build up your game design network, as I can attest to many lucrative contracts coming my way simply because I was known as "a UI guy" which swiftly moved into, "THEIR UI guy.", since nobody wants to shop around once they've found somebody rock solid. 
Q: CAN TRADITIONAL UX DESIGNERS WORK ON VIDEOGAMES?
Yes, sometimes a game UX Designer will work alongside a UI Designer – though this is uncommon in video game studios as its very expensive – but very quick. You'll likely only see this set up in very established studios or places with money to burn (this is also true if they can hire a recruiter!). 
Traditionally, a game UI Artist is actually a hybrid role of UI and UX, and presumes a Designer equally strong in both areas. Hence the rarity of two people doing the role usually reserved for one person. That said, many UI developers will attest that they are not equally strong in UI or UX. 
I wouldn't recommend specializing in just videogame UX Design like you can with corporate Design, as specialized UX positions are rare in the Game Industry to the point of scarcity. That said, I personally find UX-only contracts mouth-watering, as they're only half my job, yet they pay as much (sometimes more?!) than doing UI and UX combined.  
Q: DO YOU NEED TO BE A TALENTED ARTIST TO BE A UI ARTIST?
That definitely wouldn't hurt but no, you certainly don't need to be a magnificent Concept Artist with a painterly background.
Nevertheless, you will have to be very strong in areas of composition, typography and color theory. And as a Senior UI Artist, the entire game's UI UX Design may fall to you. You may not have to be Rembrandt-working-in-oils amazing, but you absolutely can not be hang-on-the-refrigerator bad. 
This is why it's difficult to separate UI and UX, they tend to build and interact with one another – making your artistry inseparable from your ingenuity. Bad art can be circumnavigated with brilliant UX, and sometimes beautiful art can obscure just how rancid the usability is. But in the end, being a UI UX Designer in video games is about having it all. The stability of structure, the flourish of ornamentation, and the ability to say, "eh, good enough." and move on…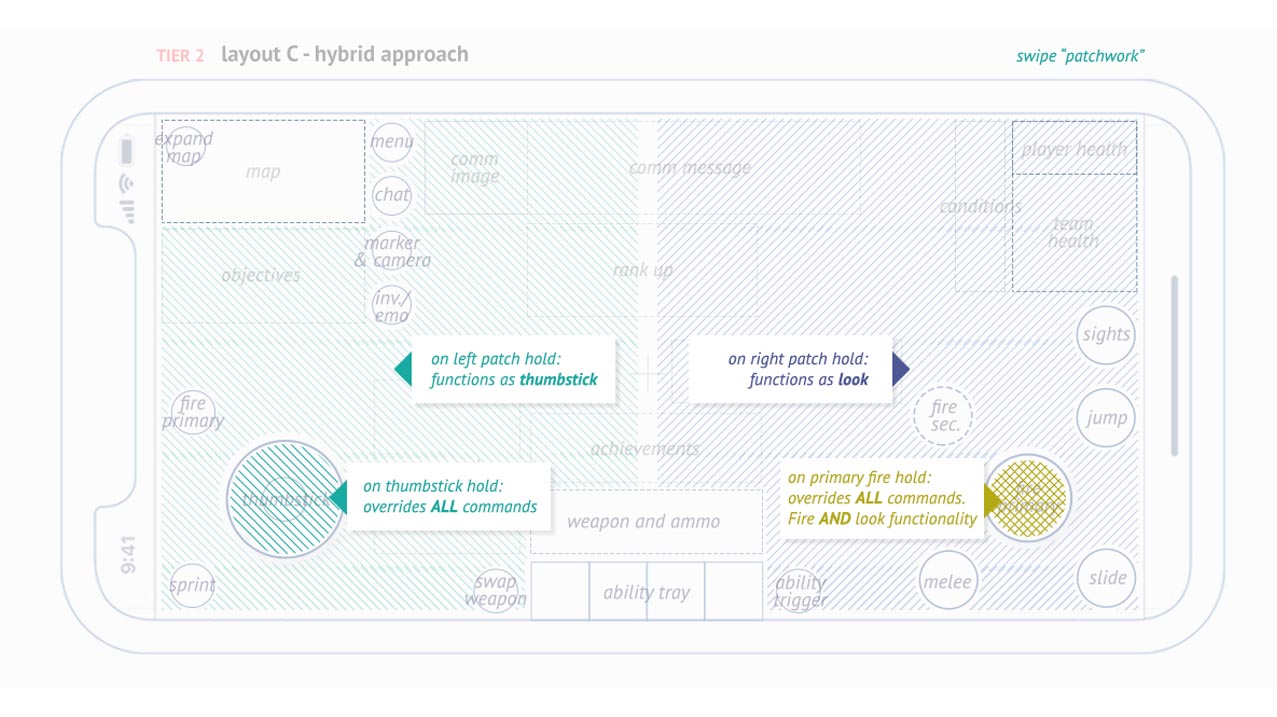 Q: I WOULD LOVE TO MAKE VIDEOGAMES BUT I DON'T HAVE A UI OR UX BACKGROUND, WHERE SHOULD I START?
You've already started by reading this guide! Sadly, some of the only academic literature I've found on videogame UI UX is right here (but if you find something in the wild, do let me know). Regardless, start by absorbing everything you can on Design fundamentals. There's a treasure trove of information on that since the earliest days of the internet. 
Of the areas to concentrate the most, focus on color theory, composition, and typography. After getting a decent handle on those concepts, rise even higher and learn about effects, animation and interaction.
Learn Unity or Unreal and start making small, practical projects. Practical projects will strengthen natural skills and, at the end of the day, you'll need a portfolio to start applying. Remember: a game UI design course like my Mentorship or any other well-regarded Design bootcamp is the optimal way to learn. But you don't have the time or the deplumes, do what you can with what's around you.
Q: CAN A MENTORSHIP PROGRAM REALLY HELP ME BREAK INTO THE VIDEOGAME INDUSTRY?
Absolutely, a Mentorship is the #1 best way to learn UI and UX Design effectively and efficiently.
There are many programs broken into two basic types: public and private. Public is like a public school: open and standardized. Private is 1 on 1 tutelage with bespoke classes. 
Private UI Design courses like mine are tailored towards individual programs and projects. If you have the time, I'd recommend over-the-shoulder guidance of this kind, because regardless of your decision, you'll be competing against the people who did take the class.
Q: WHO IS THE BEST UI ARTIST IN THE VIDEOGAME INDUSTRY RIGHT NOW?
I honestly don't think there's anybody "named" off the top of my head, other than John Burnett, of course – and that's out of pure vanity, since it's my site – and I can command that kind of solipsism. 
That being said, there are very famous digital, industrial and ill-defined Designers that definitely aren't me you should explore. From the standards of Bauhaus to the iconoclasticism of Banksy – we may not have specific UI UX rockstars, but design and culture will always be our wheelhouse.  Besides, It's good to know a few good artisan engineers. 
In the end, what is best is always subjective, but thanks to this guide, there is little doubt in my mind that the next best UI Artist in the world is the person finishing this guide right… about…
Become a UI Artist in videogames with my private User Interface Design mentorship program!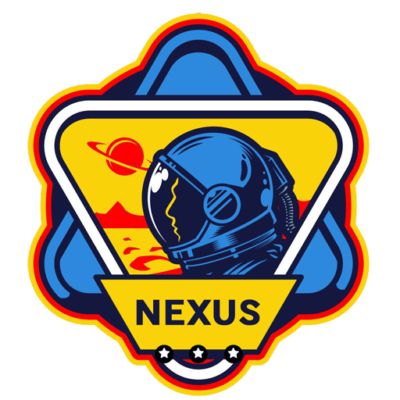 THE GAME UI UX DESIGN NEXUS
Hey there! I'm the guy that wrote this Blog. In addition to giving away lots of free insider information about being a game UI Artist – I also run a 1-on-1 Mentorship program that teaches you how to break into the game Industry through UI Art and UX Design. With my game UI Design course, everything is bespoke: the projects, the pacing, and the potential. If you're tired of trying all on your own – or finally want to take control of your future, check out my remote UI Design course. Monthly and hourly consults available!
A random sampling you might enjoy!