6 JOB-KILLING MISTAKES YOU ARE MAKING IN YOUR GAME UI UX DESIGN PORTFOLIO
6 JOB-KILLING MISTAKES YOU ARE MAKING IN YOUR GAME UI UX DESIGN PORTFOLIO
GAME UI DESIGN CAREER GUIDANCE
FIRST EDITION
I've been in the video game Industry for nearly 20 years as an in-house UI Artist (Midway, EA, id Software), a Freelancer (Activision, Microsoft, Google, King, tons of Indies) and as a remote Mentor with my own Design Bootcamp.
Applying and reviewing Game UI UX applications is a natural part of my life. I've seen hundreds of portfolios and have curated dozens of others with my students.
I think I've seen enough to break down the classic(al) mistakes you all are making. No sugar-coating this one, kids – this one is going UI UX Confidential. Here are the 6 horrendous, no good, very bad things you are doing that might make Art Directors pass your Portfolio over without a second thought!
6 JOB-KILLING MISTAKES YOU ARE MAKING IN YOUR GAME UI UX DESIGN PORTFOLIO
AND FOUR THINGS THAT ARE PROBABLY OKAY...
MISTAKE:
INSANELY LONG CASE STUDIES
We'll start with my greatest pet peeve, why are you writing so much? Why? What ghoulish figure in your life taught you this? It doesn't even make any sense! Here, watch:
Nobody is hiring you for your writing, and if they were, they would hire the writer who knows brevity is the soul of wit. And we'd pass over that writer for one that knows a picture is worth a thousand words! 
The longer the case study, the greater the odds an Art Director will skip it – because they're not there to read. Everything important that we can glean about you will be evident in your work and your process. If you put forth pages of effort only to have it invisibly pass by the one person who it was intended for, did you work on it at all?
MISTAKE:
NOT SHOWING SKILLS & PROGRAMS IMMEDIATELY
Many studios just need your generic UI UX expertise, but some Studios work in popular engines like Unity and Unreal, and they require experience with those tools. So obviously, if the Company clearly says "Must know Unreal", and you don't show it, you're out. 
That said, not every gig or job will require you to implement in-engine. This varies wildly from Company to Company but to put this in perspective: in the past 10 years I've never been asked to implement; just design and get arty. But if you did know Unreal or Unity, you'd leapfrog over me in the application process!
Many game studios will presume you are proficient in Photoshop – so much so that they may never ask if you know the software – until you're hired and terrify the team with an Illustrator file. So put Photoshop up there if you know it. If not, learn it now.
MISTAKE:
INFURIATING AMOUNTS OF FLUFF
No, fluff in your Portfolio is not extracurricular hobbies, graphic design, app & web designs – I'm talking about obvious padding like showcasing a single UI element per gigantic .jpg or one whole page dedicated to a font style guide. Gross.
Aggressive padding is the most obvious indicator of an inexperienced Artist trying desperately (and comically) to fool the Art Director. Every screen should be something impactful, not a shoegazing admission that you're far too junior to be taken seriously.
Fluff can also be considered finished, full game screens that do not show progression from sketches to wires to art components to finished screens. Final screens imply mockups you made on your own with no guidance. Anyone can steal a .jpg and modify it slightly. We want to see a process, which also serves as proof you are as talented as we need you to be.

…And now, just as a pallet cleanser and a delightful change of pace…
Here are 4 things that aren't great, but probably aren't hurting you as badly as you think!

IT'S PROBABLY FINE...
NO CONTACT INFORMATION
Realistically, you've gone through an online application, an intro interview and a second round by the time your Portfolio comes into play. They've BEEN having your email and phone number for some time, stupid! 
Your SEO (search engine optimization, your ability to be seen by search engines) is probably so low, very few people will stumble on your Portfolio by accident anyway
Obviously, it costs you nothing to put your damn email in there (and you should), but no one will ever use it. Do include your location and timezone, as that has powerful legal, financial, and logistical implications for a Company to consider very early… and it stops you from being dropped in the 3rd round of interviews because you're in the wrong timezone.
IT'S PROBABLY FINE...
NOT THAT MANY PORTFOLIO PIECES
Ideally, you should present yourself as skilled, versatile, articulate and broadly traveled in your career.
But even the most distinguished of Game UI Careers distill down to a few dozen cases, they themselves distilled to 6 to 10ish images apiece. 
That means even the Big Guys have slim, svelte Portfolios that are all about substance over quantity. The stark reality is, most Art Directors have made up their mind about you by the time the light hits the back of their retina. No need to belabor your talent, simply showcase your breadth & depth.
IT'S PROBABLY FINE...
NEVER HAD A GAME JOB BEFORE
I know this one is particularly scary for students and future game dev hopefuls, but I bring you a Benediction!
While an Art Director will supersede you in favor of somebody more experienced (and they would be bad at their job if they didn't), UI Artists in the Game Industry are exceedingly rare. The Unicorn's Unicorn. They don't just want UI Artists, they ache for them.
But if you are Junior, definitely let your Art Director know your limitations. You do not want to be presumed as a veteran UI Artist or UX Designer that needs little guidance! Definitely look into a Mentorship so you look and sound like you know what you're talking about!
IT'S PROBABLY FINE...
NOT SHOWING OFF YOUR PERSONALITY
But my brand! My self-expression! I want them to see my personality! If you're very junior, odds are high you'll end up making something very tacky and overdesigned; the Portfolio equivalent of a TGIF wall. 
Your personality is poorly demonstrated in a Portfolio, anyway. The interview is the primary way a studio can assess you as a culture fit – a rather large factor for Video Game Studios (and a crucial judgment for small indies)
Having a plain white-rice looking Portfolio will never hurt you. A kaleidoscopic Portfolio will never help.

…And now back to our regularly scheduled list of things you should NOT be doing!

MISTAKE:
NOT CREATING FOR THE ART DIRECTOR
Portfolios aren't for you, they are for one, maybe two people in the studio to look at twice-ish, almost certainly during the interview.
Present yourself in terms that make sense to a person guiding, corralling, and critiquing art and artists on a massive scale. Help the Art Director with their problems.
Art Directors need people who are self-motivated, eclectic, energetic and personable. We also need evidence you have encountered the art and engineering problems that are common (and rather bespoke) in Interface Design. The closer you can come to presenting your art and yourself as the ideal for the Art Director, the better your chances.
MISTAKE:
NOT SHOWING YOUR PROCESS
UI Artists and UX Designers, unlike other artists, aren't just judged on finished products. We are also judged on our process and the logical twists and turns it took to get to that vaunted finished product.
In fact, being asked about your process is assured in every UI UX interview.
Your attractiveness to a Company skyrockets when they can see you know what you're doing at every step of production. They don't know anything about UI UX (that's why the position is open!), so they want proof that you do.
MISTAKE:
EDGINESS OUTSIDE OF YOUR PORTFOLIO
This is a legal gray area, but I would be doing you a great disservice if I told you your work life and social media life were separated by a thick membrane. The barrier between worlds is quite thin  – and it probably should be. Recruiters, hiring managers and the like need to fret about culture-fit, even as the Industry lurches into remote work. 
It's illegal to fire you for your opinions and political leanings, but you can be cut from any application process for being disharmonious, and they can make up a reason later. For some video game studios, culture-fit is more important than talent, and every Studio knows all talent is replaceable. 
The video game industry is multicultural, multigendered, and cradles every cross-section of the human experience. I can not guarantee a Studio will scrutinize your social media, but at the same time, wouldn't they be bad at their jobs if they didn't? And if they found something horrendous and did nothing, well…
Wouldn't that be a miracle?

So that's it. The straight dope with no filter. 6 things in your Portfolio that are killing your chances at a game UI job (and 4 things that are kinda whatever). 
This is not an exhaustive list and, truth be told, you can violate these cardinal rules with reckless abandon and still make it big in the Industry… probably.
Nevertheless, Careful avoidance of these pitfalls will increase your odds, catapult you over your competition, and open more doors than you ever thought possible. If you're having any more problems and questions, please read more of my fantastic (slight bias here) blogs on the subjects.  
Need more help with your Game UI UX Design Portfolio and Game Dev Interviews?
BECOME A UI ARTIST & UX DESIGNER IN THE VIDEO GAME INDUSTRY!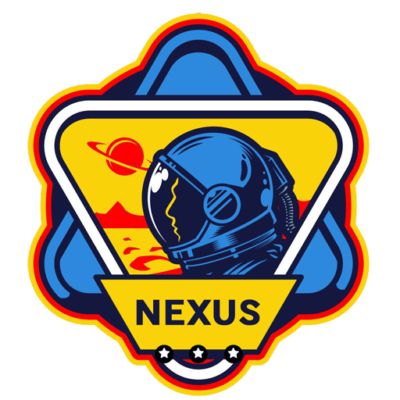 THE GAME UI UX DESIGN NEXUS
MY PRIVATE 1-ON-1 DESIGN MENTORSHIP BOOTCAMP
Hey there! I'm the guy that wrote this Blog. In addition to giving away lots of free insider information about being a game UI Artist – I also run a 1-on-1 Mentorship program that teaches you how to break into the game Industry through UI Art and UX Design.  Stop getting blind-sided by rejection letters and struggling all alone. Get your dream job, join my Mentorship!
A random sampling you might also enjoy: