A CRASH-COURSE IN GETTING INTO VIDEO GAME UI AND UX DESIGN FOR ABSOLUTE BEGINNERS
PART 2 - PRESENTING YOUR WORK
A CRASH-COURSE IN GETTING INTO VIDEO GAME UI AND UX DESIGN FOR ABSOLUTE BEGINNERS, PART 2 - PRESENTING YOUR WORK
GAME UI DESIGN CAREER GUIDANCE
FIRST EDITION
*These UI UX Design Crash-Courses are a continuing series of absolute beginner basics for aspiring Game UI Artists and UX Designers. More parts will be listed as they become available. But remember: a blog won't get you a game job, but a Game UI UX Mentorship might!
Click here for part 0 – An Introduction
Click here for part 1 – Basic skill sets
–
Hopefully you've read the previous Absolute Beginner blogs (which are absolute bangers, thank you, thank you), if not, check them out above.
Done reading? Great, welcome back! Now that you've had a cursory exploration into UI for games, let's talk about what it's really like on the job as a UI Artist and UX Designer.
If you've ever wondered how Game interface design differs from vanilla design, or how practical game design works, let's get into it. Here is Part 2 of the absolute basics: presenting your work to your "Boss".
A CRASH-COURSE IN GETTING INTO VIDEO GAME UI AND UX DESIGN FOR ABSOLUTE BEGINNERS
PART 2 - PRESENTING YOUR WORK
THREE KINDS OF BOSSES
While you'll have a traditional "Boss" that you'll report to, in practical terms, your Boss is actually any number of unique situations:
The most common setup is that the Creative Director is your Boss, and you report directly to them. At Junior levels, your Art Director may serve as an intermediary between you two. At Senior levels, you may have so much freedom and impact that, functionally, you act as a second Art Director in all but name.
The second most common setup is your Boss is a Strike Team. A Strike Team is a term for a hand-selected group of people culled from multiple departments to solve a specific problem. In our case: an entire game's worth of User Interface.
The least common Boss you'll have is a sort of pen-pal relationship with a Product Manager – or any title for what is essentially Your Handler. Handler interactions happen frequently in app and web design, but companies outside of gaming are always attempting forays inside – and they always need interface work.
WHAT ABOUT THE GUY YOU THOUGHT WAS YOUR BOSS
At Junior levels, you should ask for guidance from your Art Director, and they should be providing overwatch for you.
But at Senior levels, you may rarely interact with an Art Director except to keep them apprised and to get sign-off for consistency's sake. 
Game Art Directors know that a game's interface is more than aesthetic choices; there are deep usability concerns that influence gameplay. Most Art Directors will respect, possibly even fear the inclusion of functionality into an artistic mix – and will leave you to it. 
Whether your relationship with the Art Director is distant or mother-henish, you shoulder a great responsibility and Art Directors should be sensitive to that glorious burden; either by helping or getting out of the way.
PRESENTING YOUR WORK TO THE BOSS
Being a UI Artist and UX Designer in games means more than handing over deliverables. You'll be speaking about your work at great length. In fact, I'd argue half your job is explaining the other half of your job!
Therefore, It's better to think of your sketches and wireframes as conversation pieces rather than deliverables. The style of "Boss" you have alters the conversation significantly. 
In my time as an in-house Artist and out-house (gotta get a better name) Freelancer, I've identified three common kinds of "Bosses" you will be working with, whether in the office or remotely: The Director, The Strike Team, and the Handler.
THE BOSS: THE CREATIVE DIRECTOR
The Allfather. Greatest of the Olympians. Dudehuge. None higher. 
The Creative Director's job is to unite all the free-floating creativity on the project into one cohesive package: an app, a film, a game.
Every decision from The Leadership is distilled down into strategies for Directors, and they are given wide discretion to win The War by whatever means necessary.
For better or worse, working with the Creative Director is like a communion directly with the Divine. 
1-on-1 engagements with the Creative Director is common in smaller studios where CD's have a much more hands-on approach, but there's nothing stopping a AAA Director from shadowing you like a new moon.
Ideally, you'll present your work to the Director at regular intervals for feedback. If the Director is jumping in at all-hours asking for sporadic changes, you'll need to tactfully… neuter that impulse.  
When you present your work to the Creative Director, they'll likely be flanked by an honor guard of a Producer, an Engineer, and possibly a Designer. It's just as likely they'll be flying solo, wreathed in the authority to countermand anyone, so why have a crowd?
Which brings up an important concept for a junior UI Designer to know about: the Veto Power. 
Many people on the Team will have strong opinions about art or design – but only the team member with the Veto Power actually counts. Once you figure out who that is, they are your core audience. If your Boss is the Creative Director, they automatically have the Veto Power and you serve their artistic sensibilities, not the key demographic!
THE BOSS: THE STRIKE TEAM
Scooby Doo. The A-Team. The Power Rangers. An elite group of problem solvers that lean into their unique talents to achieve the mission and support each other. AKA: The Strike Team, your new Boss.
A Strike Team is an idiom for hand-picked team members in a Company dedicated to solving a specific or exploratory problem. In our case, both: making the game's user interface
Strike Teams are common with contractors and remote workers. Given the elite nature of the group, many Strike Teams do not report directly to the Creative Director, but instead function autonomously until there is enough material worth showing to The Leadership. 
There is usually an unofficial Leader of the Strike Team, ideally a Senior-level UI Artist – but in their absence, a Producer might be subbed in simply to keep an accurate accounting of what was discussed. 
A Strike Team for User Interface must always have a dedicated Engineer whose primary focus is the UI.
It is also likely there will be a Designer in the group. They function as a "Loremaster" and will inform you how your work fits within the confines of a Designer's headcanon (Game Design Documentation be damned!).
Presenting to a Strike Team tends to be fairly casual. By comparison, presenting to a Creative Director, Retinue in tow, is a formality – no matter how familial the bond. 
Strike Team meetings are also much more collaborative than meeting with the Creative Director. You may find "jam sessions" spark to life and possibilities bloom wild. But, if you're a remote worker, you can easily expect the opposite – where everyone is benignly pleased with your work and has nothing more to add.
Strike Teams, by their very nature, imply a brisk pace and a time-sensitive goal (Industry Trade Shows, for example). This encourages everyone to go along to get along, since there isn't any time for friction between personalities!
A voice in the dark. A message in a bottle. Some Rando in a Zoom meeting. The Handler represents a single individual who speaks on behalf of the Project, but isn't the Director in any traditional sense. 
They are there to guide the Project and keep the pace brisk; a sort of Director / Producer / Designer hybrid. 
But their authority is limited, and they do not possess the Veto Power of a Creative Director or the consensus of a Strike Team. This means your relationship is neither collaborative or confrontational. You present materials with the hopefulness of hearing, "This all looks good, let's talk next steps."
I'm using the non-descriptive term of Handler because the official title can be all over the place: Product Designer, Manager, Outsource Lead: it's all a term for: an important person who isn't the person in charge. 
Handlers pop up much more in your Senior days where you can handle being a full-stack-ish developer that braids art, design, and strategy all at once.
Handlers are also more common in app and web design, but companies are always trying to elbow into gaming, and you'll find many contracts that blend these two worlds: hence the word Handler and not a traditional gamedev role. 
Presenting to your Handler is a relatively breezy affair done over Zoom (though I have had coffee-shop Meetings freelancing in L.A. and Seattle).
You will guide them through the work to serene head-nods and a few follow-up questions. 
Your Handler rarely countermands you, but they can provide invaluable insight into how the Company feels, where the Project is at, and if your wackier ideas are finding purchase with The Leadership.  
RARE AND EXCEPTIONAL BOSS TYPES
THE BOSS: THE UI DIRECTOR
This is very rare, and I've only encountered this once when I worked at Midway Games. We were a central group, meaning we functioned like a Design Firm within the studio (I hear we even invoiced Game Teams?).
We had our own UI Director, UI Producer, and a team of UI Artists and Programmers of varying skill who synergized like an Enterprise bridge crew.
Presenting our work was done by the group-full and we all received a kind of on-the-job training under the guidance of a Director who specialized in our field (much of the tutelage I gained from Midway I've adapted into my Mentorship!)
THE BOSS: THE OUTSIDER
If you are coming from a gaming background, never take a non-gaming contract. It will always blow up in your face. Please trust me as an authority on this one.
Outsiders represent shadowy interlopers from far outside the world of gaming, mostly startups, who rarely know what they're looking for in a hire, how to work with that hire, or to what effect.
Those gigs almost always dissolve mid-contract. Game developers know how to work a UI Artist and UX Designer. Always assume non-gaming companies that need UI UX work found you quite by accident. Otherwise, get used to a rather hair-trigger relationship with the "At Will" portion of your contract.
THE BOSS: THE POLYMATH
Sometimes the Creative Director is… well… every role, everywhere, all at once. A Polymath – A Renaissance Person that is taking on gamedev all by themselves, often to great effect. 
I've worked with two (very fun, very unlucrative) Polymaths on as many projects.
Polymaths tend to be happy as hell that you're even talking to them, magnanimous by default, and – perhaps by necessity – graciously accepting of your deliverables.
THE BOSS: YOURSELF
No, not the multiverse, Mirror Darkly version of yourself. The regular old you.
Whether you're making a Portfolio from scratch, a personal project, or just making it through the next 5 minutes – you'll still have a Boss.
This Boss is only appeased with efficiency, effectiveness and restfulness. No matter how much of a hardass this particular boss is, your job isn't to keep them happy – but to keep them serene. 
In the end, this is the only Boss you should desperately try to please and appease. You treat this Boss right, they'll treat you right. I promise. 

Whew! What a wild ride through the world of bosses, and you thought they were just the guys at the end of the level (no, don't leave, the jokes get better).
Do you have a topic on video game UI and UX design that you'd love explored? Write to me and let me know!
BECOME A UI ARTIST & UX DESIGNER IN THE VIDEO GAME INDUSTRY!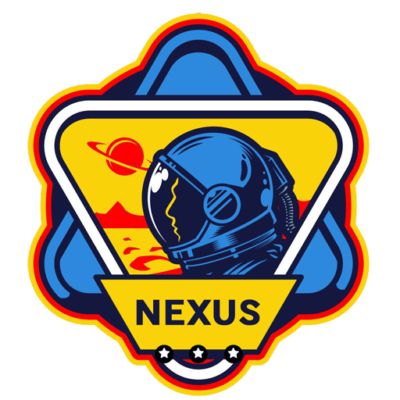 THE GAME UI UX DESIGN NEXUS
MY PRIVATE 1-ON-1 DESIGN MENTORSHIP BOOTCAMP
Hey there! I'm the guy that wrote this Blog. In addition to giving away lots of free insider information about being a game UI Artist – I also run a 1-on-1 Mentorship program that teaches you how to break into the game Industry through UI Art and UX Design.  Stop getting blind-sided by rejection letters and struggling all alone. Get your dream job, join my Mentorship!
More of my award-winning blogs, guides and crash-courses in game UI UX: